Facebook version for desktop has recently undergone several changes and upgrades, both in terms of facilities and look. The desktop version has also added the much awaited dark theme. The dark theme is preferred, when you are using Facebook in darkness or low light conditions. Excessive screen brightness at night or in darkness is harmful for the eyes. So, finally the dark theme is here, and in this tutorial, I will show you how to enable dark theme on Facebook for desktop.
Steps To Enable Dark Theme On Facebook For Desktop
1. First, login to your Facebook account on desktop. Now, click/tap on the down arrow sign, located at the top right corner. As the drop down menu opens, click on Display and Accessibility.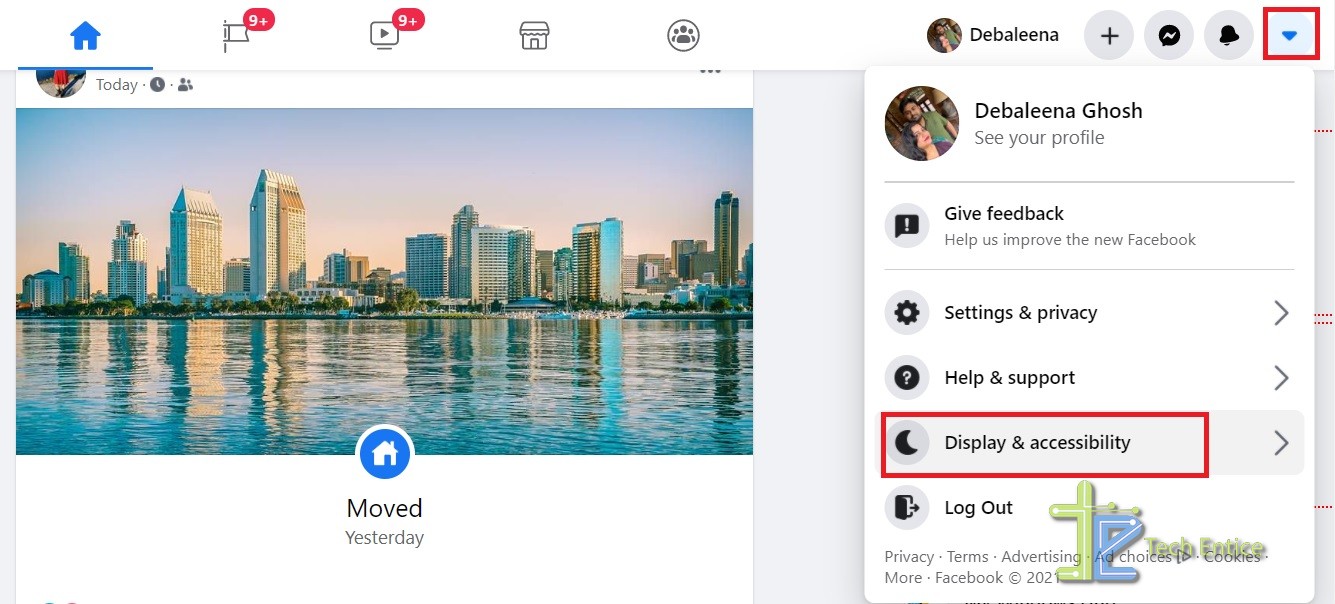 2. You will find the dark mode. By default, it is turned off.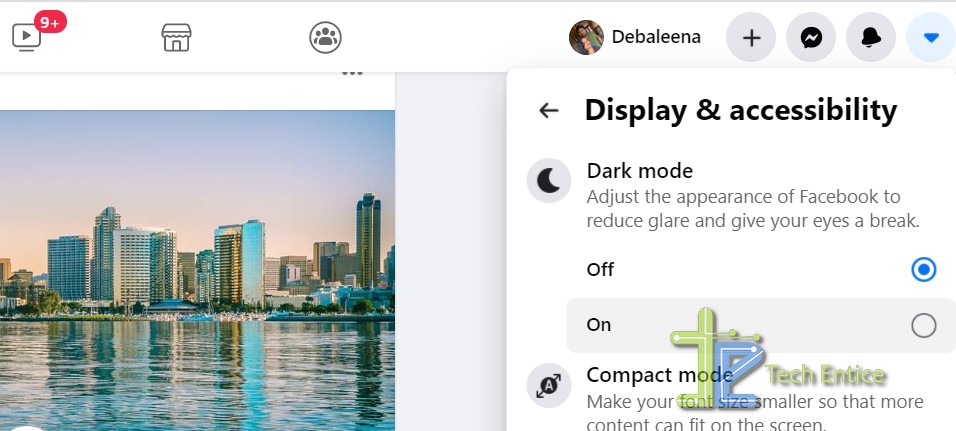 3. To turn it on, click on the On radio button. The dark theme is enabled instantly.

That's all. You can disable the dark theme anytime, following the same process.