Based out of Los Angeles, California, GreenGeeks is one of the world's top green energy web hosting providers. They are committed to reducing their carbon footprint by putting back three times the power they consume into the grid in the form of renewable energy. They are also committed to providing their customers with a reliable and fast web experience. As such, they offer SSD storage for improved site performance, and PowerCacher, and Cloudflare CDN integration for enhanced site speed. Furthermore, your satisfaction is guaranteed. You can take GreenGeeks.com for a trial run for 30-days, and if you're not satisfied, you can request a full refund.
Let's take a closer look at the features of this web host:
Features
It's common knowledge that site visitors have no patience when it comes to load times. If your site doesn't load in 2 seconds or less, visitors will likely abandon it. Speed is a priority for GreenGeeks, which is why each of their servers uses SSD hard drives configured in a redundant RAID-10 storage array. They also use in-house caching technology and use the web and database servers LiteSpeed and MariaDB, allowing quick data read/write access and making page loading up to 50 times faster. As a result, their load time is 445 ms. For more information on their speed-enhancing features, visit their website, Greengeeks.com.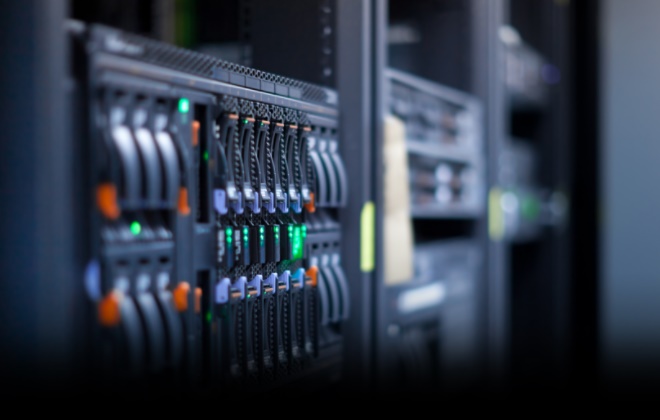 A common concern with websites is their security. It's extremely important that site data be secure. For these reasons, GreenGeeks offers hardware and power redundancy, container-based technology, hosting account isolation, enhanced SPAM protection, and proactive server monitoring. They also perform real-time security scanning, automatic app updates, and nightly data backups. Furthermore, GreenGeeks automatically updates content management system cores (liked Joomla and WordPress) so that your website is never vulnerable to security threats. Additionally, each user is provided their own Secured visualization File System (vFS). This ensures that no other account can access your account, and if something suspicious is found, it is immediately isolated.
GreenGeeks has four data centers that you can choose from: Chicago, Illinois, Phoenix Arizona, Montreal, Quebec, and Amsterdam, Netherlands. This selection ensures that your server is close to your target audience, allowing them to receive your site's content quickly. Additionally, their data center offers features such as an automated transfer switch and on-site diesel generator, and dual-city grid power feeds with a battery backup. It also has 24/7 staff, including data center technicians and engineers, automatic temperature and climate controls, biometric and key card security systems, and FM 200 server-safe fire suppression systems. Furthermore, they have access to most major bandwidth providers, their gear is entirely redundant, and their servers are power-efficient.
GreenGeeks guarantees 99.9% uptime and 100% satisfaction. This means that your site should rarely, if ever, go down, and you should be entirely happy with the service you receive from GreenGeeks. If you find yourself unhappy within the first thirty days, you can request a full refund.
All of their hosting plans include various eCommerce features that help you run an online store. This consists of a free Let's Encrypt Wildcard SSL certificate that ensures that a customer's personal and financial information is kept 100% secure. In particular, Wildcard SSL certificates are great because you can use them for unlimited subdomains. To further secure your customer's data, GreenGeeks' servers are PCI compliant. Furthermore, you get a shopping cart that installs with one-click install software.
GreenGeeks features a built-in website builder to make website creation easy. This tool offers hundreds of pre-designed templates, drag-and-drop technology, mobile-friendly and responsive themes, SEO optimization, and 24/7 dedicated support through phone, email, or live chat.
Given that your web hosting provider is responsible for keeping your site accessible on the internet, it's important that you can reach them anytime there's a problem. This is why GreenGeeks has a dedicated support center that is open 24/7 and can be accessed through phone, live chat, and email. Furthermore, they have an extensive knowledge base that will guide you through every step of building a website.
Conclusion
GreenGeeks is not only an eco-friendly web host, but they are also fast, reliable, and secure. They also offer a variety of features and a guarantee to provide you with support and satisfaction. Additionally, they have various hosting plans, from shared hosting to fully managed dedicated servers. As a result, there is a plan for just about everyone's budget and needs. Therefore, if you're looking for an environmentally-conscious web host with all the features you need to build and host a successful website, GreenGeeks is a good choice.