Retail e-commerce has benefited considerably from the COVID-19 pandemic. At the global level, visits to retail websites increased from 12.81 billion in January 2020 to 14.34 billion in March 2020.
In July 2020, online sales amounted to US$66.3 billion. That is a 66% increase in comparison to July 2019.
Shopify Growth Statistics During The Pandemic
Shopify, an e-commerce platform, has been leading the growth of online retail sales. The gross value of all items sold on the Shopify platform increased from US$5.50 billion a year ago to US$17.42 billion.
This 46% growth has transcended expert predictions of a 40% annual growth.
Shopify's Massive Growth During COVID-19 Induced Lockdowns: The Implications
The way this e-commerce platform has grown during the global lockdown induced by the pandemic has three essential lessons for all businesses. They are particularly important for retailers, including small businesses.
Online Retail Is Both The Present And The Future
The COVID-19 pandemic forced one country after another to embrace a total or near-total lockdown. Even people who never cared for online shopping had to adopt that habit as a safety measure against possible COVID infection.
A Nielsen survey captures some of the trends in consumer behavior in the early days of the global spread of the pandemic.
People started stockpiling pantry essentials, increasingly depending on online shopping.
Online shopping for health items reflects both proactive and reactive consumer behavior. The purchase of items for maintaining overall health and wellbeing represents proactive behavior. Increased shopping for health items like face masks necessary for containing the virus reflects reactive buying.
As the pandemic continued and people became adjusted to extended quarantined living, online buying habits moved beyond groceries, health items, and other essentials. By April 2020, 45% of consumers were already buying nonessential and luxury items.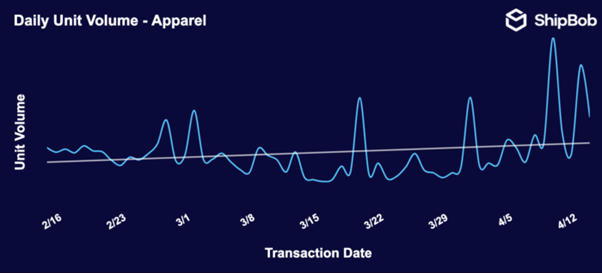 Online Apparel Shopping in May 2020: Source
A research article published by recognized academics explains the reason behind such behavior. Based on a national level survey in the U.S. and a field study in Israel, this 2013 article asserts that traumatic stress induces impulsive buying and compulsive consumption patterns.
COVID times have proven the authenticity of the findings of that earlier research. The present trend of hugely increased online shopping of both essentials and nonessentials constitutes the evidence.
The Nielsen study also showcases why e-commerce retailing will continue in the future.
As different countries across the globe started a staggered process of unlocking, people adopted a new-normal style of living. Consumer behavior reflects a permanent shift in favor of online shopping instead of physically visiting brick and mortar outlets.
Unevolved Brands Got Forced To Adapt In A Short Time
Many brands, including small scale retailers, had already anticipated the future before the COVID-19 outbreak. They had embraced online sales, often combining it with their physical existence.
Brands and vendors who had not taken any such measure had to adapt quickly to the new reality as the pandemic brought physical buying to a halt. Such brands and vendors felt the pressure of adjusting in a short time.
Businesses lost possible sales opportunities as the lack of prior preparation strained supply chains. These disruptions left consumers dissatisfied during the long quarantine periods. Such consumer displeasure has implications for the future also.
Consumer Behaviors Have Quickly Shifted
As the Nielsen survey points out, the new normal as countries begin to enter an unlock phase depicts that consumers now think online first. They are unhappy with brands and vendors who continue to use physical selling, which has quickly become obsolete.
Why Retailers And Wholesalers Need To Act Now
A Forbes article in May 2020 reports on how small businesses dealing in non-essentials have gained from opening Shopify stores since the pandemic forced them to down their shutters.
The Shopify Platform Is Especially Suitable For Small Businesses
Unlike e-commerce giant Amazon, Shopify allows them to build and manage their online stores for a monthly fee. Retailers manage to retain most of the sales they make.
Shopify has also taken innovative steps to help businesses during the COVID-19 phase. A resource center and a three-month free trial option for new retailers are relevant examples.
The result is a 62% growth in small businesses using Shopify in just over a month. According to the Forbes article, this surge happened between March 13 and April 24, 2020.
Established Businesses Also Prefer Shopify
Shopify, though, is not for small businesses only. Many established brands run their own stores on this e-commerce platform to connect directly with their customers.
Well-known brands using the Amazon platform also prefer to run their Shopify stores, informs the Forbes article.
Shopify Advantages For Businesses That Need To Quickly Adopt Selling Online
Brands and vendors big and small who are adapting to online stores under the pressure of COVID-19 times will find this e-commerce platform particularly advantageous.
Shopify stores are user-friendly and super easy to manage as the platform takes care of most of the technical aspects.
It provides the key features that businesses need, even with its most basic plan. Shopify also offers the tools needed to accept online payment. There are some qualifying conditions, though, based on business types and country of operation.
In case you don't qualify for Shopify payment, there are also other payment gateways that the platform supports.
Shopify offers integrated marketing support, including reports, along with a wide range of easily extendable toolsets.
Dedicated 24×7 customer support through live chats, phone calls, and emails keep Shopifiers happy.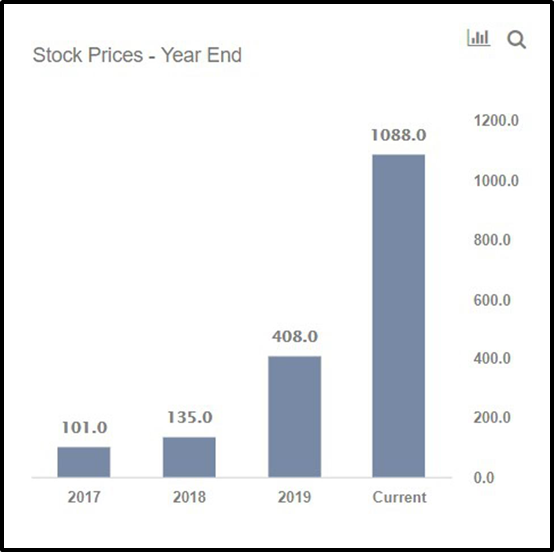 Select Apps From And For Shopify During COVID Times And Their Advantages
To help traders connect better with their consumers during the pandemic, Shopify has launched select apps.
The Shop App
In April 2020, Shopify launched the mobile app "Shop." It aims to help customers connect with their local traders.
This app, thus, takes into account the preference of consumers who prefer shopping locally. It also helps mom-and-pop stores and other small vendors keep their businesses going.
The Shop app is a revamped version of Shopify's earlier tracking app Arrive, already used by more than 16 million purchasers, according to the company.
Apps Launched By Other Platforms For Shopify Stores
Marsello: a customer loyalty program app that helps to reward customers who make repeated purchases from your Shopify e-store.
Gift Box: An app to entice customers to pay a little extra for a free gift. You design the framework for free gifts. They appear automatically in a customer's cart when they meet the necessary criterion.
Free gifts increase average order volume. They also encourage customer loyalty.
Spin-a-Sale: A one-time discount app that keeps customers engaged with your emails. It is an interactive gaming app where customers spin a wheel that stops randomly at a particular discount.
This app will help you to boost the sign-up rate for your marketing emails.
Yotpo: An app to help you collect favorable customer reviews.
Other Apps: There are several other apps aimed at simplifying your financial processes, for social media marketing, and abandoned cart reminders. Click here to learn more about these apps.
Be Future-Ready: Hire A Shopify Expert
The time to open a Shopify store and take your business online was yesterday. Do that now if you haven't done it already.
The best way to beat the time lag is to hire a Shopify expert. It will be a smart move to establish a strategic partnership with a dependable Shopify development company.
That will ensure that you get the apps necessary for your unique business processes. Ongoing app support will also remain available to address all your business growth needs.