The Office of Personnel Management has been under continuous security threat by a group of hackers. The situation seems to have worsen to a great extent. It was already reported that about 21.6 million users' personal information have been illegally acquired by the hackers. According to news channel Wired, about 5.6 million users' fingerprints have been hacked also. Previously the official declaration was around 1.1 milliom fingerprints but now the final result has sprang up from 1.1 million to 5.6 million fingerprints.
It's a huge menace in terms of security and safety of personal information. There are several types of security credentials like passwords, pin, pattern, ID which can be changed in case of any breach. But fingerprints are unique to every user and can not be changed for anything. These days all government and hugh confidential sectors deploy use of biometric authentication. The hackers have managed to smartly access and steal the fingerprints which is a severe issue.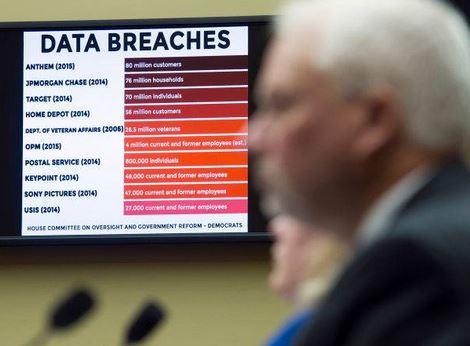 "As part of the government's ongoing work to notify individuals affected by the theft of background investigation records, the Office of Personnel Management and the Department of Defense have been analyzing impacted data to verify its quality and completeness," reads OPM's statement posted on its website. "During that process, OPM and [the Department of Defense] identified archived records containing additional fingerprint data not previously analyzed. Of the 21.5 million individuals whose Social Security Numbers and other sensitive information were impacted by the breach, the subset of individuals whose fingerprints have been stolen has increased from a total of approximately 1.1 million to approximately 5.6 million."
This means that the notorious group of hackers have in their possession some unchangeable and invaluable security settings.