Oyster is a popular e-book subscription which is now on the verge of closing. Oyster has similar service like that of Netflix. A major part of the workforce is heading towards Google. Google has not yet revealed clearly if they have planned to acquire Oyster but rumors are speculating that Google will be planning an amount of $17 million for gaining the right to hire a major portion if its employees.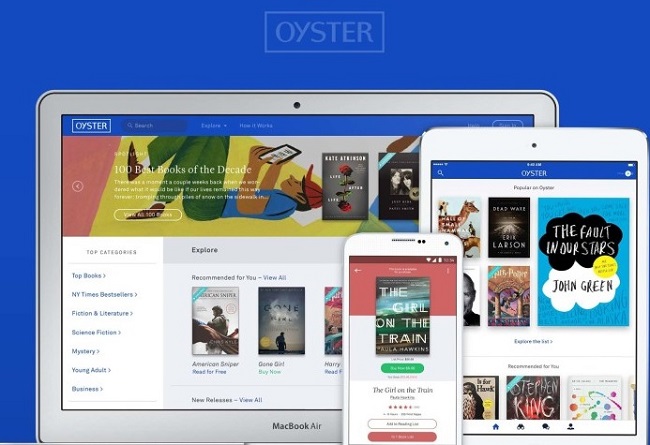 The team mate of Oyster has publicly posted in their blog unveiling their plan of shutdown. According to the blog post, Oyster has been providing seamless excellent service to users. Right now tge future of ebook reading lies in the progress of mobile devices. Hence desiging the ebook reading service in compatibility with mobile devices is the right endeavour for any company like Oyster. Hence, they planned to let Google hire a huge portion of their brains and workforce.
"Looking forward, we feel this is best seized by taking on new opportunities to fully realize our vision for ebooks", wrote the authors in the blog post. "With that, we will be taking steps to sunset the existing Oyster service over the next several month." According to the company, they will be sending mails to users individually before shutting down the company. Existing users can also claim their refunds at refunds@oysterbooks.com.