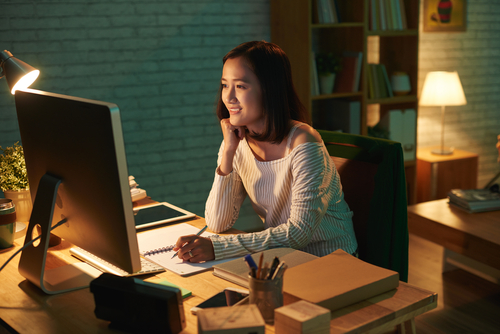 College life isn't easy. Moreover, it's the first time you live your life close to total independence. No one is there to instruct you to wake up in the morning or attend a class or come to home early. You should not let freedom overwhelm you, though. Follow these hacks and make your college life easier.
1. Studying Hacks
It's recommended to study before you go to sleep. According to researches, you remember more before going to bed than in the mornings when you're up to start a new day. Sleep helps in stabilizing the memories whereas being awake does the opposite by interfering with your memories causing to forget the important things. Take the proper breaks as when you focus to learn one thing for a long time your mind starts wandering. You can set the timer for taking breaks at regular intervals and engage your mind in some other task.
Perform regular physical exercises as it helps in stimulating the hippocampus which is a part of the brain that improves memory. This helps you to retain what you have learned. Physical exercises can also help when you feel you need get help with essay writing as physical activities awake creative flows. Try to score good marks in tests early in the session as the course is easier to understand in the initial exams. This will provide you a solid GPA at the end of the semester.
2. Health Hacks
Make sure you have enough sleep which is seven to nine hours. Go to the Gym to keep yourself fit. You can even join the gym or fitness training centre in your college which will save you money. Lower your salt and sugar level and eat meals that are rich in nutrients. Try to keep your body active by performing 60 minutes of daily activity including running or taking a Yoga class. Stay stress-free by hanging out with friends and family. Intake plenty of water to keep yourself hydrated.
3. Phone Hacks
As a student, you rely on your phone more often. You can download apps such as Evernote, MyStudyLife, Grammarly, Dragon Anywhere, etc to study in an effective way and save a lot of time. The Evernote app helps to record the lecture and take the snap of handwritten notes. Grammarly helps you correct the grammar, spelling and writing style mistakes.
Dragon Anywhere is an extremely helpful app to convert voice into text. This is helpful when you don't have the time to write and complete the assignments meeting the deadlines. In college, you often need to create a to-do list including the schedule of assignments and exams and hence MyStudyLife helps you to track all the tasks managing stress, developing organizational skills and taking the responsibilities for the studies.
4. Cooking Hacks
Buy groceries in bulk except for those which spoil quickly. Spice up your boring meals with pepper and garlic powder and you can see the improvement immediately. Try to perform the primary preparation on weekends and then you just have to come home from the class and heat meals in the microwave. You can use youtube videos to learn and cook delicious meals. Use instant-cooking food as snacks for your convenience.
5. Internet Hacks
If you are a studious student then you may need the sample papers for the important exams. You can use, in fact, the Google Operator "site: edu [Subject] exam". This will help you to find tons of exam questions. Many times you need to edit a few things from image. There is a Project Naptha browser extension that allows you to copy, modify, erase or translate the text into images. If you wish to learn the study concept in detail then you can type in Google as subject matter + "filetype:ppt"
These are some of the cool hacks to make your college life simpler and easier making you smarter and saving a lot of time.