Recently the countdown clock on the Halo 5: Guardians teaser Tumblr, 'Hunt the Truth' was revealed which goes on to show the marketing strategy for the upcoming sci-fi shooter in the form of what seems to be an alternate reality game of sorts. However, after the teaser for a "Halo 5: Guardians" was announcement, Microsoft has revealed a fictional multi-part exposé on franchise protagonist Master Chief to promote the upcoming game.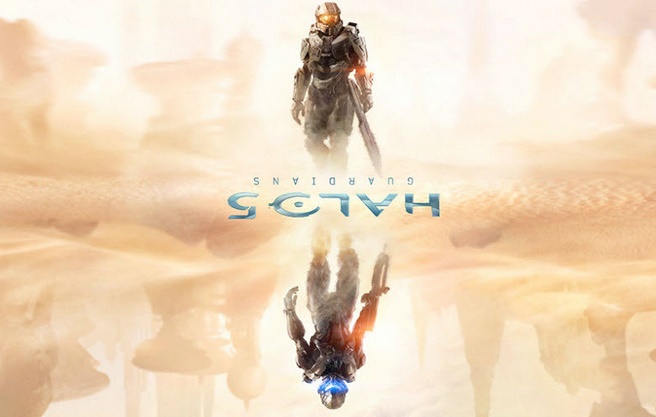 The teaser site introduces Benjamin Giraud, a Halo universe journalist and war photographer "hired to do an in-depth profile of the Master Chief." The website release indicates that it's going to be the weekly episode and the first episode features an audio log from Giraud about Master Chief. Giraud's investigations invite fans to follow along in his search "into the origins of modern-day superhero Master Chief."
"What began as a high-profile hero story quickly turns into a full-blown investigation. Sources claim they know the "real Master Chief": The boy, the soldier, the hero, the traitor? But who's telling the truth?"
– "Primer", the first episode asks.
Following the launch, commercial for the game was first aired during the second break in television's "The Walking Dead" stating "both sides" of the story would be revealed during the show's season finale next week, March 29. The footage follows a bullet getting shot out of a gun as it crashes into Master Chief's helmet, shattering it. The video ends with the Halo 5: Guardians logo and the hashtag #HuntTheTruth. The official Halo twitter account also tweeted the bullet image last week asking "Who is the Traitor?"
While little is known about the plot of "Halo 5," a synopsis of the game provided by Microsoft states Spartan Jameson Locke, a new playable protagonist, will be "tasked with hunting the Master Chief and solving a mystery that threatens the entire galaxy." In other recent Halo news, the studio head for Halo 5: Guardians, Josh Holmes, revealed last week that the title will have only have dedicated servers for multiplayer, adding "That's true for matchmaking AND customs. There is no P2P."
Though release date is not announced yet, "Halo 5," developed by Microsoft-owned studio 343 Industries, is expected to be launching this year. Microsoft has said "Halo 5" will be a big part of its plans for the E3 gaming conference in mid-June, with new information about the game's single-player campaign expected to be revealed.