If you're always on the go and working in the great outdoors, you know how important it is to have the right gear – gear that is going to last. This goes for your clothing, your tools and even your tech devices, like your mobile phone.
Luckily, for people who spend their time working, on job sites, in rural areas, and always on the go, there are mobile phones that have been specifically made just that much tougher to handle these conditions.
Known as rugged mobile phones, these phones are usually constructed of super strong, military-grade materials, with designs that have thoughtful added protections to ensure that if it gets dusty, rainy, or you drop it, it's going to keep working.
Today, we've enlisted the help of our mates at Auditech to tell us about some of their favorite, tradie-friendly rugged mobile phones.
Keep reading if you want an indestructible device!
3 tough mobile phones that are going to last
Here's the top rugged mobile phones according to the experts:
1. Caterpillar Cat S62 Pro
It might come as a bit of a surprise that a company that is known for their heavy duty construction machinery would also be one of the leaders in the tough, rugged mobile phone world. But that's exactly what Caterpillar has done.
They now build smartphones, in addition to their machinery, work wear and everything else. And lucky for the tradies and outdoor workers out there, they are made tough and to last the long run.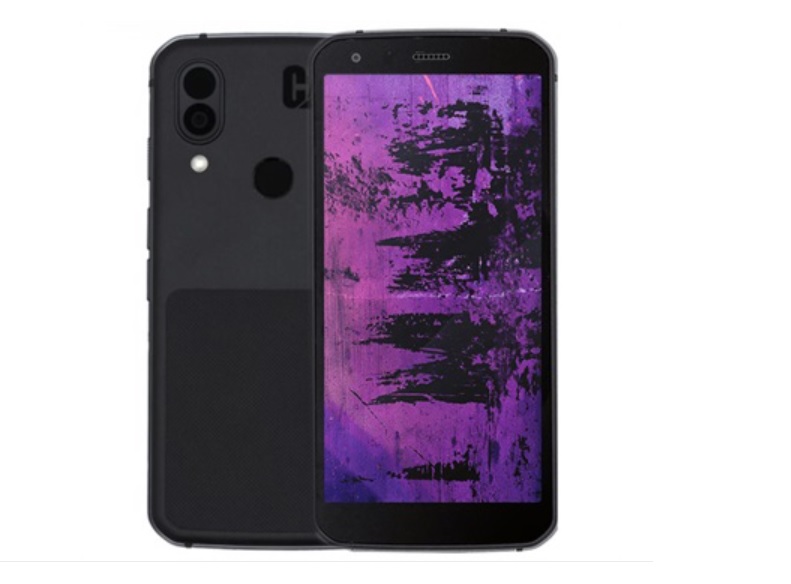 What is surprising about the Cat S62 Pro smartphone is that it doesn't really look like a traditional tough mobile phone. It's got the sleek stylings of a modern smartphone; however, it is made with high grade aluminium and tough, scratch resistant gorilla glass. It's also Ip68 and IP 69 rated, making it dust and drop proof (up to 1.8m) and is also resistant to vibrations, sand, salt mist and pressure.
On top of all of this, it has it's on high level integrated thermal camera!
Here's the specifications on this bad boy:
· CPU: Qualcomm Snapdragon 660
· GPU: Adreno 512
· RAM: 6GB
· Storage: 128GB
· Screen size: 5.6 inch
· Resolution 1080 x 2160
· Weight:248g
· Dimensions: 158.5 x 76.7 x 11.9mm
· Rear Camera: 12MP
· Front Camera: 8MP
· OS: Android 10
· Battery:4000mAh
2. Samsung Galaxy XCover Pro
Another rugged mobile phone masquerading as a sleek, modern smartphone is the Samsung Galaxy XCover Pro.
This super smartphone might look unassuming on the outside, but it's military grade materials and powerful operating system means that no matter where you are or what you are doing, you're going to be able to get the job done.
Its long-lasting battery will also mean that you or your workers out in the field won't be stranded when it comes to communicating. The battery can also be easily replaced to ensure that you can use your XCover Pro for years to come.
Here's the specs on this mobile:
· CPU: Octa-core (4×2.3 GHz & 4×1.7 GHz)
· GPU: Mali-G72 MP3
· RAM: 4GB
· Storage: 64GB
· Screen size: 6.3 inch
· Resolution 1080 x 2340
· Weight:218g
· Dimensions: 159.9 x 76.7 x 9.9mm
· Rear Camera: 25MP
· Front Camera: 13MP
· OS: Android 10 (Q)
· Battery:4050mAh
3. Nokia 800 Tough
If you're after a simple yet very strong phone – one to make calls, take pics when you need to, and be able to stay in touch, then the more traditional rugged style Nokia 800 Tough mobile phone is the best option for you.
Affordable and easy to use, this phone has been designed with bigger buttons, pre-loaded apps and anti-slip grip, making it easy to use and highly durable.
If you do drop it though, don't worry, it's been designed to handle pretty much everything, from dust, sand, water, hot and cold temperatures, and of course, hard surfaces.
We all know the legend of Nokia's earlier mobile phones, and this one holds up this reputation.
Here's the specs you need to know about the Nokia 800 Tough:
· RAM: 512MB
· Storage: 4GB
· Screen Size: 2.4 inches
· Camera: 2.0MP
· Weight: 161g
· Dimensions: 145.4 x 62.1 x 16.11 mm
· Battery: 2100 mAh
There you have it, Auditech's pick of the best rugged phones you can buy today.
If you're ready to buy a tough mobile phone, you should shop with Auditech today. They offer a huge range of tough mobile phones, lots of other tech gear, great prices and fast, free shipping for all orders over $100 – so what are you waiting for?