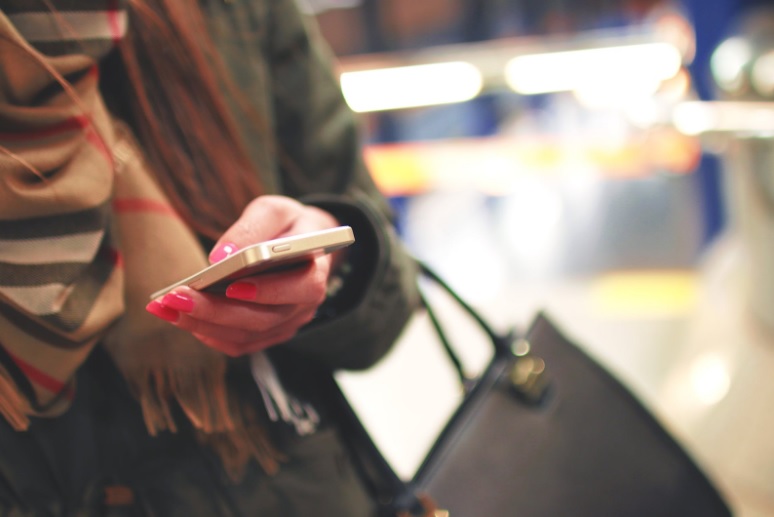 The best savers make frugality into a game. Shaving fifty cents off a few purchases a day may not seem like a lot. But eventually, all those small rebates start to snowball into real cash. Successful savers treat finding and tracking rebates like one big scavenger hunt. Getting more money back is the goal, but the hunt is what keeps people in the game. They enjoy doing it and love seeing their cashback totals go up. It's easier now than ever to earn cash back on everyday purchases. There are some great cashback applications that give shoppers real-time information on deals and sales that can save big bucks.
Different Ways to Get Purchase Rebates
People who are into saving want to get the most out of a dollar possible. They know that buying things on sale or looking for rebates means more money in the bank. Cashback apps return small amounts of money to shoppers when they purchase things via the app, upload receipts, or meet some other requirement. They reward users for being loyal to their favorite stores or brands. Customers optimize spending just by going to their favorite places. Take a look at how some of the most popular cashback apps work.
Passive Cashback Apps
Some apps are very simple to use. They run in the background on your phone and automatically tally rebates whenever you shop at a certain partner location. It's a way companies drive traffic into their stores. Rebates payout in the form of gift cards, store credit, or cash.
Drop is one of the most popular cashback apps has hundreds of thousands of users. The app lets you choose five primary places you spend money as base stores. Popular spots like Target, Chipotle and Trader Joe's are all on there, so you probably won't have to change your shopping patterns all that much to earn. Savers like it so much because Drop pays out more heavily on credit card purchases. Savers are notorious for churning through the best credit card sign up bonuses and making virtually all their purchases on credit. They pay them off in full each month, so proceed with caution if you've been known to carry credit card debt.
Dosh and Pei are passive apps similar to Drop that give a percentage of the purchase price back at participating locations. You can even stack the cashback rewards with other apps, so it's a nice little way to pile up on rebates.
Receipt Apps
Other cashback apps require users to take pictures of receipts after buying something and upload them to the application. Known as receipt apps, they send cash back to users for things like grocery shopping. Ibotta is among the most popular of the receipt apps. It has tasks and challenges that are presented as games to keep users coming back for more. According to the company, monthly cashback is around $30, so not bad. Checkout51 is similar. Users load available offers before heading to the store and upload receipts after the fact to get cashback.
One of the hottest new cashback apps that uses your receipts, is Paribus. It helps users save money by processing purchase history from uploaded receipts and sends an alert when it finds a lower price. A lot of retailers offer price change guarantees, so if a price drops within a certain timeframe, they'll refund the difference. Paribus is a great way to claw back savings as things drop in price. Read a review of Paribus to learn more.
Why would these apps pay you after the fact for uploading a receipt, you might ask? Think about it. If you take a picture of your receipt and upload it into their system, they can see what kind of purchases are made in conjunction with each other. For instance, they might be able to determine that a certain kind of ice cream gets bought with whipped cream. The app can take that data to stores and food companies, then sell it back to them to help with store design and marketing.
Activity-Based Cashback Apps
Cashback apps are getting surprisingly creative. One of them, Bitwalk, pays people just to walk. Yes, you read that right. After signing up for an account, the app tracks how far you walk every day and pays users in Walking Dollars which can be spent on their partner store. The store is sort of like a credit card rewards store with a variety of electronics and other goods.
Another interesting activity-based app is called Freebird. Freebird is an app used in conjunction with Uber, the ride-sharing service. Essentially, users get paid when they Uber to restaurants and other locations in the form of free rides. Freebird partners with companies to promote certain spots. It's a great way to draw in customers with minimal marketing expense. The best thing about it is that you'll get paid back a portion of your ride to go somewhere you were planning to be already.
There are a ton of activity-based cashback apps out there. If you want to earn money as a mystery shopper, Mobee pays users to shop at certain locations and complete reviews on products. Swagbucks lets users take surveys and watch videos for cash in their spare time. The thinking is users will prefer to earn a little money instead of checking Instagram one more time.
Web Browser Apps
Not all cashback apps are mobile. Ebates is a great app that's a Chrome extension. It earns you cash back anywhere from 2-5% on pretty much any purchase you make online. A nice benefit is it will notify if the website you're on offers cashback. Payouts are once every quarter. A sweet way to earn money back on stuff you would have bought anyway.
None of these cashback apps are going to make you rich. But there is a thrilling aspect to earning an extra buck here and there. For people who shop online and are avid mobile users, logging into the apps and using them will be nothing new. It will quickly become part of your routine and the only change you'll notice will be the extra passive income. Some of the apps can even help you track your spending so you can see how much you've spent on things like groceries, or how often you visited a certain store. Most of the apps have very simple setups, so at least give it a try and see if cashback apps are for you.