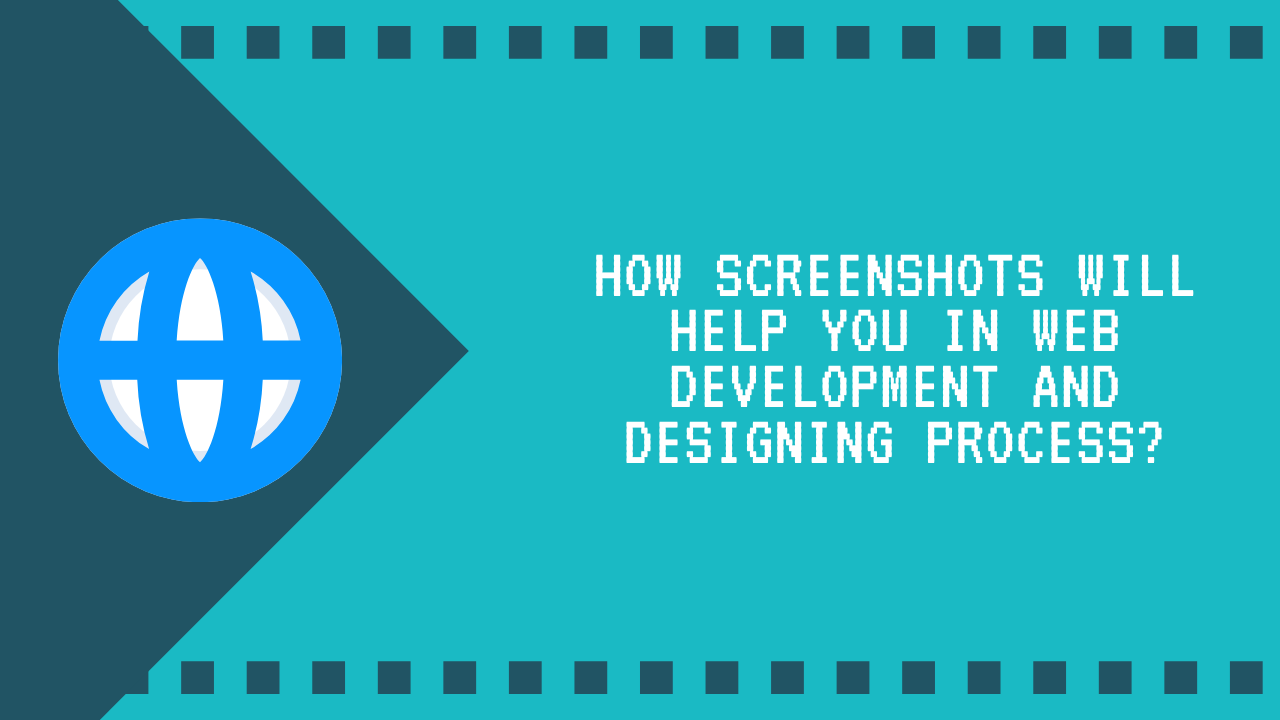 The complete process of website designing and development includes a number of steps. Keeping a track of the changes you are making is a crucial task and equally tedious. It is important because it may happen that your client asks for a specific aspect of your website's design that you changed some days ago. Documentation of all the changes through screenshots comes in handy in such cases. This was just one instance when the screenshots will come useful. Here are some other benefits of using screenshots as web archives in the designing and development process of a website.
Illustrating your complex concepts
Sometimes, your client may find it difficult to understand the description of a particular element you have explained to them. Proper documentation of every step in the web designing and developing process will help you illustrate your concept better. Even the most complex concept can be easily defined with the help of a few screenshots.
This is a very simple process and your client will find it a lot easier to understand your elements and ideas by referring to the screenshots.
Time saving
Website designing and development is a long process and as said above it involves numerous steps. It may happen that your client may ask for a particular concept that he rejected earlier out of the blue. He may want to reconsider it. Most of the designers discard the rejected screenshots to save up disc space.
It can be quite difficult and irritating to recall the concept and make it presentable again to pass on to your client. The screenshots can save you from this double work. You can record all your concepts via screenshots and simply present them to your client. This will also save your time considerably which you can then invest in other productive jobs.
It doesn't matter if your client is not a tech expert
It may happen that your client is not so well versed technically or may not have a proper understanding of English. He may not be able to understand the proper working of your idea you are describing.
In most of such cases, the client rejects your idea just because he can't take in your well-executed high tech design. But, if you have properly documented every step of your process, you can easily explain all the features to your client.
You can present a step-by-step illustration of your design and also showcase the outcome your design is capable of. This will remove any possibility of rejection due to a lack of understanding of the technical terms or of the language.
Automation
In today's competitive and busy environment, you can put all your time in taking screenshots. It would take a lot of effort to manually document each and every step of the complex process of website designing and developing.
Stillio is an excellent solution to this problem. With Stillio, you can automate the whole process of taking screenshots. Often people can't understand how many screenshots will suffice. This totally depends on your requirements. You can document every step if you wish. This can easily be done with the help of Stillio. It even allows you to set a particular interval according to your choice – hourly, daily, weekly or monthly.
Did you know that according to the World Economic Forum more than half of the world's tasks will be automated by 2025! Well, if that's the case, then you certainly can't afford to not use Stillio and hang back with non-automated softwares.
Bottom Line
Now, you must have understood how helpful would screenshots come in this whole process of website development and designing. Also, you can use Stillio to ease your job. Stillio is an excellent tool that lets you automate this whole process. After being free from capturing the documentation part, you can invest your precious time in other important designing and developing aspects.
Taking screenshots is not very difficult but yes, they are time-consuming. And an automated process is just what you need. What's more? Stillio makes this process very simple and organized. It is very easy to search for a particular element in an organized arrangement.
These screenshots are available online for the use of both you and your client. It offers brilliant insights to the journey of designing and developing websites.