As you know Apple iPhones are globally available, it is obvious that people from different countries speaking different languages use Apple devices. When you first set up your phone, you have to set a language. This language becomes your default language and this language is also your keyboard language. But if you want to type in some other language and add the dictionary of that language, you can easily do. iOS has a built-in dictionary which anyone can turn to look up words. Till iOS 9, there whenever you needed a dictionary, you could highlight a word and then tap on Define. The word would instantly come into view, along with a thesaurus. But in iOS 10, the Dictionary feature is ameliorated.
In this article, I shall show you how to add new languages to your iOS dictionary. Your iPhone and iPad have the Apple Dictionary and the relevant dictionary based on your region. Again, if you want reference from your to pull definitions from other dictionaries, you can easily download them in your settings.
Steps To Add New Languages To Dictionary on iOS?
1. Open the Settings app and go to General. Next tap on Dictionary.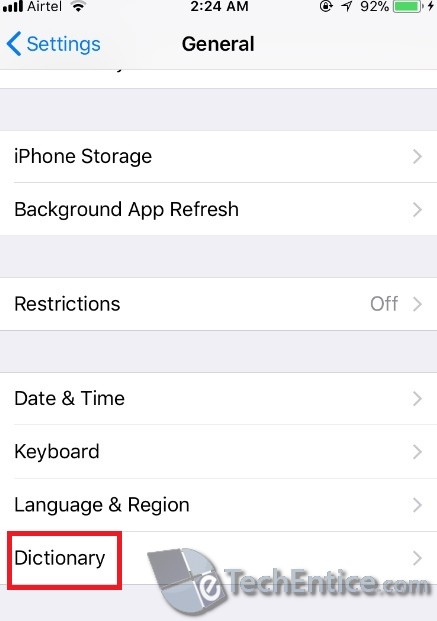 2. Now the Dictionary opens. You can find different languages. However, the options are limited now. You can add new language to dictionary just by tapping on the language you want.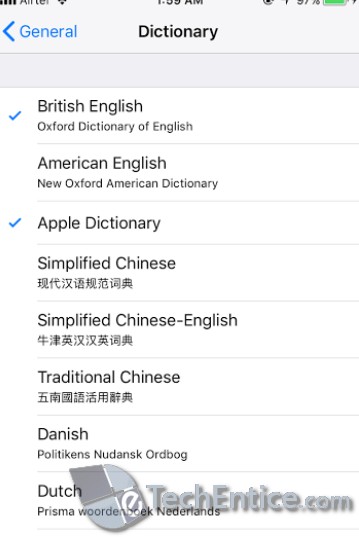 3. The language pack will download and will be ready.