Facebook is a very popular platform for communicating with near and dear ones and gives a chance to interact with distant peers and relatives. But, on the same time it creates a database of anything we search for on the site. Based on the search history, Facebook gathers information and sell it to the advertisers. All the search history on Facebook that is saved helps them to track what exactly you are looking for. So, all you need is to delete your search history on Facebook by removing the unwanted and irrelevant search items. It's always better to often clear searches. Here, are the steps described in simple manner to describe how to delete your search history on Facebook. Hope this will help you all.
Steps to delete Facebook Search History
1. Login to your Facebook account with your username and password.
2. On your Home page, in the upper right corner of the page you will find a down arrow. Click that down arrow and select "Activity Log" from the drop-down list.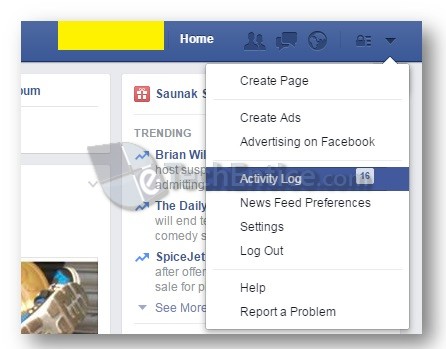 3. Activity log screen will be displayed. On the left panel you will find "More" under Comments. Click on "More" to expand the list.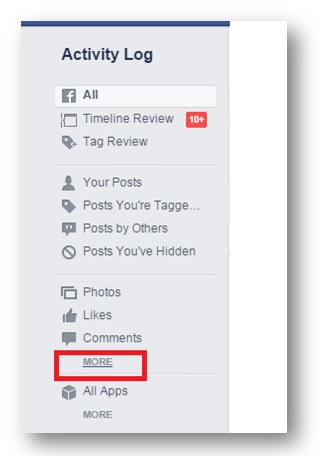 4. On the expanded list there you will find "Search" button. Click on "Search".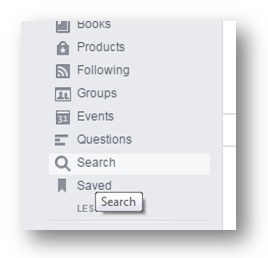 5. Date-wise all your search history will be displayed. To delete a search item, on the right hand side you will find a block icon. Click on that block item and select "Delete".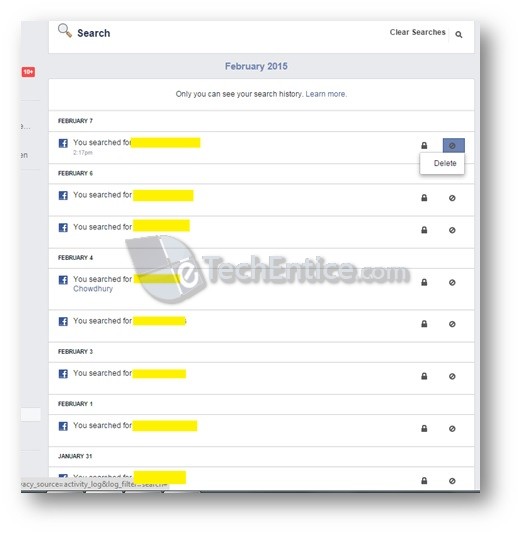 6. Once you click on "Delete", "Remove Search" dialog box will appear asking whether you want to remove the search. Click on "Remove Search" to complete the process.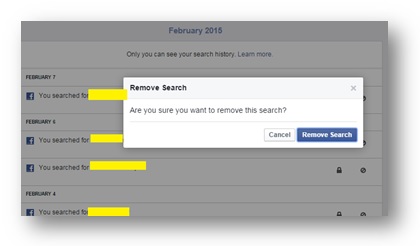 7. At the top of the page (right side), there you will find "Clear Searches" link. Click on it to delete all the search history.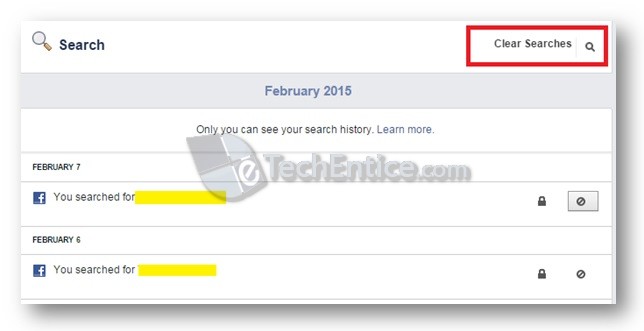 8. When you click on "Clear Search", a confirmation dialog box will appear saying that your search results help you to show better results when you search. Click on "Clear Search" and remove your entire search history.