Are you using your office smartphone to play dating apps? Well then you are exposing your company to hackers. Recently IBM has reported that millions of people actually use dating apps on their company phones and this could leads to hacking of the company confidentiality and its employees. In the news report, IBM security researchers examined that 26 out of 41 dating apps on Google's Android platform had medium or high severity vulnerabilities. Those apps were not only listed out in the report but also the app publishers were alerted to the fact.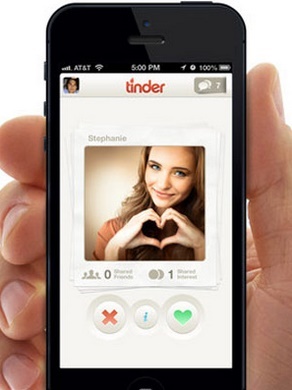 Tinder and OkCupid are among popular dating apps that have touched approx. 31 million Americans having according to a 2013 Pew Research Center study. Now the question is how the dating apps expose the company vitals to hackers? Well, the researchers have provided the explanation for that. The hackers can remotely turn on the camera or the microphone on the smartphones through the unprotected apps which could help to record a confidential conversation or business meetings and capture important business data.
Almost 50 percent of the companies sampled, employees are using all these dating apps. The securities of the company are at stake. The love cupid actually a devil inside but who will understand the love-stuck employees. These apps are vulnerable to phishing messages and help to install a malware in a tricky way or give up some piece of business information.
So, for a safer side business phones should be meant for business purposes only and strictly prohibited all these sites. You can't sell off your businesses' confidentiality for some dating apps.