Information is one of the most important components of our life. We receive it, we give it, we exchange it. Once we have received some information, we want to keep it securely.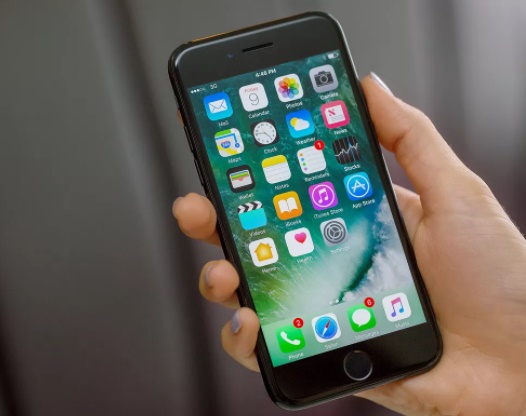 Users of products Apple not by hearsay know how important it is to secure their data. Constant creation of backup copies on devices will not allow blundering. Thus, you not only save the materials but also have the opportunity to restore them at any time. This is a real panacea for those who lost iPhone or who need to reflash the iPad/iPod. In this article, we'll figure out how to extract data from backups. With the help of which it is faster and more reliable.
You can manually start restoring your data. If you stored copies in iCloud or iTunes, you will need to overcome several stages. In event of extracting materials from the iCloud, connect to wi-fi and go to the system. Select the desired backup, enter the required passwords and do not opt-out of wi-fi. Otherwise, the info recovery is going to be interrupted. Such a process take quite a long time. If you get files from the iTunes, you will need to connect to the computer. Use the USB to connect to the PC where your data is stored. Do not turn off until you are fully synchronized and wait for the completion.
As you can see, these methods are rather tight and energy-intensive. In this instance, you can use some types of software that will accelerate this process.
The first product that we will describe will be Disk Drill. With this software, you can use any of your Apple devices regardless of its version. The program is very easy to use. You only need to install it on your Mac and connect your iPhone. The system using your permission will scan the phone's memory, find the lost data and restore it. It will analyze the backup copies in the iTunes and allow you to contemplate the available information. In just one click, restore your favorite lost photos, audio or video. Do not lose sight of contacts and notes. Recovery takes place very quickly, regardless of the type of file.
A great alternative to file recovery is iMazing. If you are using setapp subscription, you can find this app in their service. This software product allows you to extract files even from encrypted backups. Without difficult and complex manipulation, open the files that are stored in your iTunes. Use the file manager to browse and restore them. You can just drag the entire folder to the desktop and get all the data stored there. They will have the kind that was on your phone. IMazing is equipped with a special interface that allows you to view files with the required format. It can be photos, videos or contacts. An interesting point is that now you can edit your backups. If you have a data recovery error, you can always redact the information and achieve the desired result. Lightning fast, functional and elementary simple.
Choose the best and be the best.