Android Marshmallow has uograded the Google Now feature to Google Now on Tap. The Now on Tap feature is a move polished and advanced version of Google Now. Yesterday we published an article on how to take screenshots in one tap using the newly introduced feature. When your phone has upgraded to Android Marshmallow, then it's quite obvious that the feature has turned on by default. But if you are not liking the feature and want to turn off this Now on Tap facility, then this tutorial will come to your rescue. It consists of only two steps and are very easy to perform.
How To Turn On/ Off Google Now On Tap on Android Marshmallow
1. Open Google Now and go to Settings. Under Settings, click on Now Cards.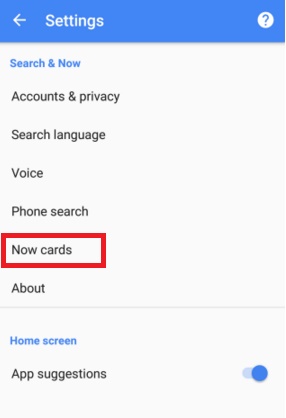 2. Next go to Now on Tap. Tap on the slider to turn it off/on.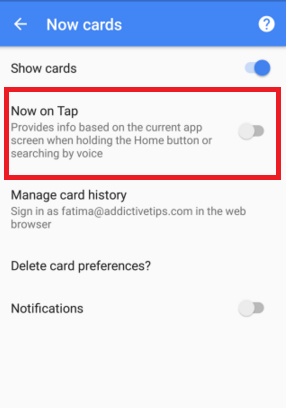 It's done!