HTC Ocean handset has been in the news for a couple of months. Technical news leakers have leaked bits and peices of information about the handset. The excitement has not yet ceased and the handset has confirmed to be coming with the name HTC U 11. HTC Ocean was the codename of the device which has not yet made to the official name. The new device is going to be a part of the U line up of devices from HTC and at the same time be the successor of the much celebrated HTC 10.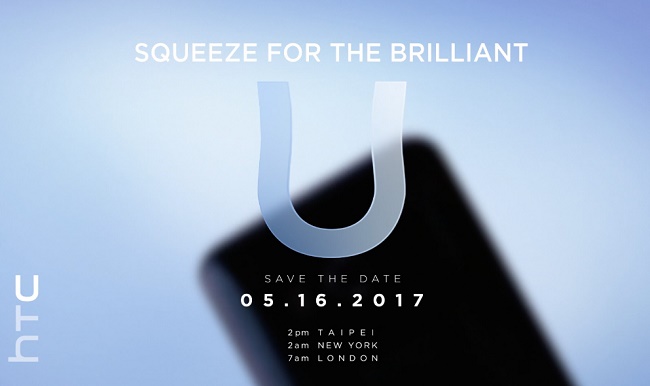 It is anticipated that HTC U 11 will join the Ultra U and U Play. These devices have also made their appearances this year only. HTC Ultra U could not make a mark in the hearts of customers fora number of reasons. Firstly, it included the old Snapdragon 821 processor, an ordinary secondary display. The price was kept high which was deleterious for the sale of the devices with not so special features.
However, according to several news channel, HTC U 11 will be interesting. The device will be incorporating the latest Qualcomm's latest processor, along with a unique feature to guide users to interact with menu items using touch sensitive bezels that are being dubbed Edge Sensors. U 11 will bring with it an HDR+ mode for the camera. The HDR+ mode in the camera will be able to live preview images with HDR applied. The device will also integrate a number of microscopes in order to capture sharp and crisp audios. If sources are to be believed, it will allegedly be IP57 water and dust resistant, but will not feature a 3.5mm headphone jack.
The handset will come in an array of vibrant colors along with a glossy exterior. The device may also team up a glass rear panel. More details will be unveiled on May 16, 2017 in a live streamed event.