This news will now stop people from stereotyping 'Selfies' a thing of girls. Yes, a guy from Hyderabad is on the verge of setting a new record in the Guinness Book of World records by taking 1800 selfies in one hour. The 24 year old Bhanu Prakash Racha, from Hyderabad, India said that he also conceptualized selfies to be a girlie thing. But then he came to know about Dwayne Johnson who have set a world record by clicking 105 selfies in just 3 minutes!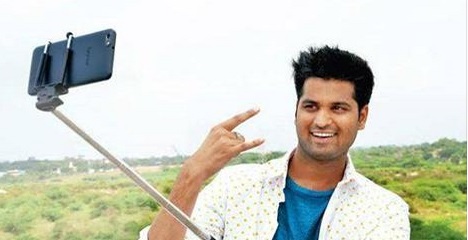 One day while Bhanu was returning home from office, he learnt about Dwayne Johnson's selfie record from the conversations among a group of passengers. It immediately flashed in his mind that the person who has created a record is a guy also. Then why not take uo the challenge himself?
"It immediately struck me that it's a guy who did this. I mean people keep saying selfie is a very girly thing, but here Dwayne Johnson was doing it. And I knew I was up for it now," says Bhanu. he has already taken 120 selfies in just 3 minutes with his colleagues at his office.
Right now, NFL star Patrick Peterson holds a record in Guiness World record for taking 1,449 selfies in just an hour. We are waiting if he is out done by Bhanu any time soon.
Source: Times of India