CES 2015 has seen Intel announcing its Compute stick. Now what is this compute stick we are talking about? The device is just like an ARM but with some differences in technology. The stick can be connected directly to a TVs HDMI port and will provide the smart TV with operating systems. Intel Compute Stick will be able to provide support for Windows 8.1 and Linux platform. there has been no reference about Android support even though its ARM counterpart could support Android. But we think, since Windows and Linus is currently in the line up it won't be impossible to bring Android.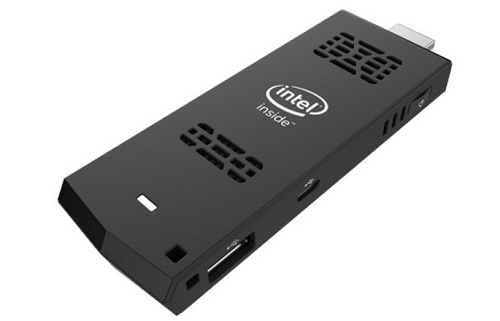 Compute Stick will run a Quad-core Atom processor with 1GB of RAM and 8GB of onboard storage. Storage is expandable via Micro SD card slot and it is also provided with Wi-Fi, USB storage and Bluetooth. The main purpose of the stick is to provide support at home entertainment, business and embedded solution. Compute Stick can be used for videp streaming via Netflix and other purposes like social networking, web browsing etc.
The price of the device is $89 which comes with Linux OS from factory but if you want Windows 8.1 operating system in your Intel stick, then you'll have to pay off an additional $149. It will come with the 2GB RAM and 32GB of internal storage. The Intel stick is rumored to arrive by this year but no confirmed date can be said right now.