iOS 9.3 is still in its testing phase and the Beta version is reportedly introducing a new feature that will turn off employers. The new feature will let employees know, if their devices are being monitored by the employers. Many companies issue iPhones to their employees. The new update will make the employees aware of the fact that their organization is tracing their iPhones.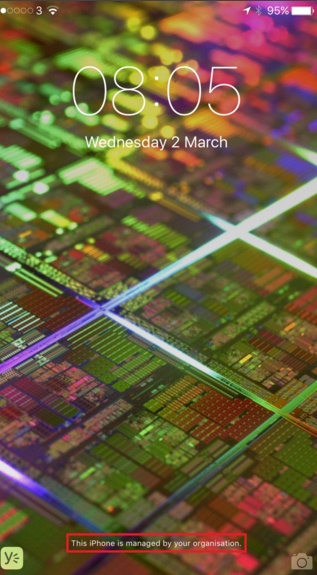 iOS does allow companies to manage the iPhones of their employees in order to check if the employees are leaking any confidential information or not. The feature was known as Mobile Device Management program. Until now, the feature of informing the employees that their devices were tracked, was not there. It's with the new Beta version of iOS 9.3, the feature has been included.
If a company manages the company issued iPhones, then employees will see the message "This iPhone is managed by your organisation" on their lockscreen. If you open the Settings and go to About Phone, you will find the information that your company is monitoring. The message will be displayed somewhere at the bottom of the lockscreen. The other new enhancements that will be introduced by iOS 9.3 are new 3D Touch actions for some of its own apps, Night Shift, Wi-Fi calling for Verizon and some CarPlay enhancements.