The LG G Watch R is out putting an end to all the anticipations. It is a rounded Android smartwatch which will launch at the IFA 2014 held at Berlin and will be released on October 14 according to reports. The design of the product gives us the impression of a regular sports watch unlike its other counterparts which appear to be a device tied to the wrist with a strap.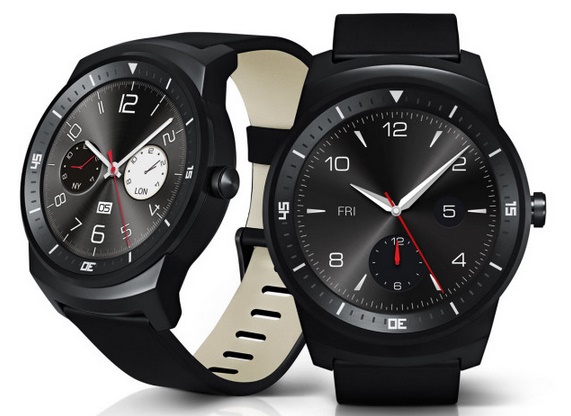 Now coming to the specifications of the device, it has 1.3 inch P-OLED (plastic Organic Light Emitting Diode) and 245 PPI display and its 300 nit luminescence is bright enough to make it readable in the sunlight as well. Not only that, the smartwatch has been made waterproof and comes with a PPG heart rate sensor on the rear of it. It is bundled with Snapdragon 400 processor and a battery of 410 mAh which is believed to last for a day or two based on the usage.
LG G Watch R has a RAM of 512 MB and it is IP67 certified for being water resistant and dust proof. The picture of it tells about its elegant and sleek design. The side button of the watch has got both half and full press functions which is for displaying the home screen and settings menu respectively. It has also got a microphone feature for voice commands which is present in the home screen.
The watch has been made with absolute detailing and overall it seems great enough to grab the attention of the consumers.