This is another incident where Samsung proved its high ambition on taking over the market of flagship phones launched by the company. We have said earlier that irrespective of the lawsuits that Samsung faced and the billions that it paid to Apple, the market value has kept high. Now Samsung has targeted the new terminal of the London Heathrow Airport. London Heathrow Airport is one of the biggest and busiest airport in the world and a new terminal has been opened recently. The new terminal, that is the fifth terminal is famous in a short time for its grandeur and splendid facilities. Samsung has cleverly chosen this terminal. You'll know why.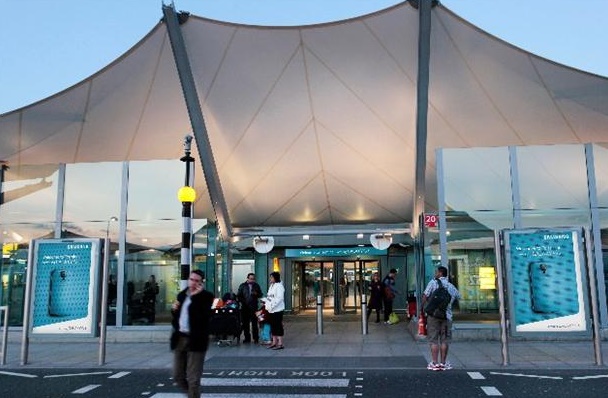 The new terminal is designed to have 35 million passengers in a year and owing to the huge population that is present in the new terminal, Samsung planned to engage itself for promoting its new flagship Phone Galaxy S5 through this terminal. The new terminal would be renamed as "Terminal Samsung Galaxy S5". Samsung announced that on May 19, the terminal will be re-branded completely. Advertising giant JCDecaux Airport together with Samsung will take over everything bearing Heathrow Airport's standard branding in the terminal.
Entrances, drop-off points, in lounges, at security checkpoints and gates – including 172 digital displays across the terminal will showcase 'Terminal Samsung Galaxy S5' titles. Dixon Travel stores will attract travelers to try the phone. But the signage will be a two week program and after two weeks normality will be restored to Terminal 5.