Users Are Shifting From iTunes To iTunes Alternatives
Sharing media files from your iPhone to your Mac or Windows PC is not an easy task. Often users are met with several challenges while transferring data via iTunes. If you have the latest iPhones, then you must be aware of the hazards of transferring high end 4K videos, HEIC photos. Moreover, in iTunes, there are several limitations and functionality is not as easy as expected. For many days, users have been complaining about this unnecessary complexity and slowly switching to iTunes alternatives that are easy to use, zero complexity and provides you more freedom of operation compared to iTunes. So, here is one such high potential iTunes alternative application, MacX MediaTrans. MacX MediaTrans enables you to transfer photos, videos, eBooks, iTunes U, applications and transfer them between iPhone/iPad or any iOS device and Mac computers like MacBook Pro, Air, iMac, etc. This not only helps you manage your limited iOS memory, but also gives you a hassle free platform to exchange data between your iOS device and your Mac.
MacX MediaTrans License Giveaway Program
Before beginning the review, let me tell you,  if you have been looking for a great iTunes alternative for your iPhone, then this is the right moment to gorge on MacX MediaTrans by Digiarty as the company is offering free license keys in  their giveaway campaign. >> Click Here <<
The Salient Features Of MacX MediaTrans:
There are several reasons why we are recommending users to try MacX MediaTrans. This software is for Mac operating system. If you have a Windows OS, then you have to try WinX MediaTrans.
MacX MediaTrans can efficiently manage your iTunes content without requiring to download iTunes. The two way transferring media are boosted by an amazing speed and a superb success rate. You can create and customize playlists, albums, create ringtones out of the music files and perform many such things that the iTunes doesn't allow. So, export and import of data files have been raised to a new level.
>>Learn How To Transfer Photos From iPhone to Mac<<
If you have upgraded your iOS to iOS 12 or upgraded your device, then iTunes often fail to synchronize. The versatility of MediaTrans software refrains your device from any such failure event. You can sync files according to your own preference and can sync only those files that you have select. This saves your time and energy.
MacX MediaTrans facilitates several odd but important jobs such as auto compression of large 4K video files,  conversion of different video formats to those compatible to iOS. It also allows you to transfer videp files types that are not approved by iTunes.
If you have been thinking whether the software will provide you the security that iTunes offer, then here is the answer. MacX MediaTrans deploys end to end encryption using military grade encryption technologies such as AES 256 and RSA that is not possible to be cracked.
It facilitates users to edit and transfer high quality videos from Gopro cameras, and other high end cameras.
The application transforms your iPhone as a USB device and let you save files in Word, Excel, dmg files, apps, etc.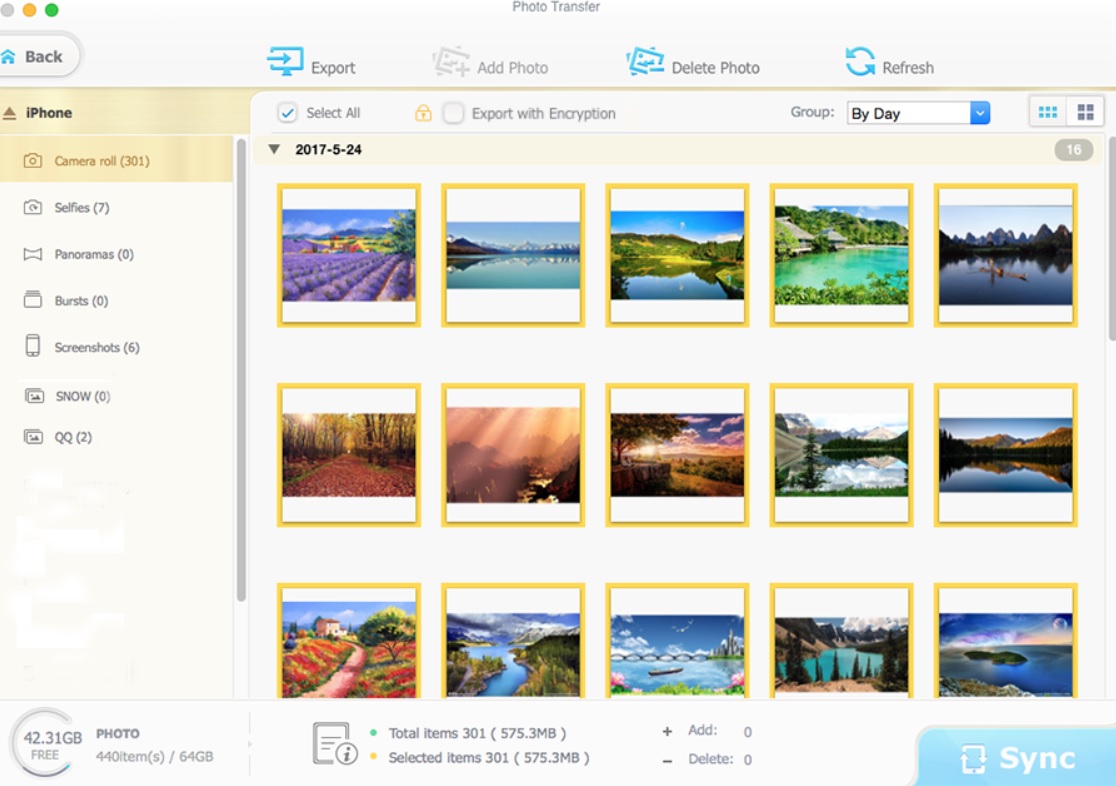 Conclusion:
MacX MediaTrans breaks the barriers of iTunes and provides you a flawless service without iTunes errors. As mentioned before, the application offers you plethora of data transfer functionalities with the maximum security. We highly recommend users to try this software. Do not skip the Giveaway program!