On 19th February 2014 Microsoft celebrated first birthday of Outlook Mail. In 2012, Hotmail was replaced by Outlook and for one year it operated in the name of Preview. 19th February 2013 was the official launch day of Outlook and after one year Microsoft is celebrating by holding contests in Twitter at the same time renaming SkyDrive as OneDrive.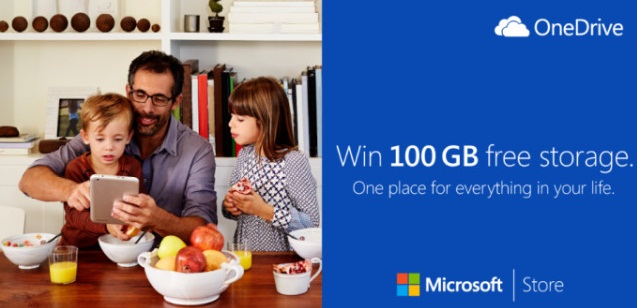 Microsoft's Angus Logan, the Group Product Marketing Manager for OneDrive, said that Micrisoft will announce on the official OneDrive Twitter account the start of the 100GB. After its launch the first 100,000 people who logs into their respective OneDrive account will get 100GB of extra storage space for one year in addition to the default 7 GB of space. To avail this opportunity you must solve the puzzle given in the Tweets by OneDrive. Many users have claimed to solve it.
We already know that Surface 2 users get 200 GB extra storage. So if you are fortunate enough to get both these offers can enjoy 300 GB.