Six months after buying the subscription music service Apple Beats Music, the company is actively working to launch a completely new paid streaming music service that will compete with Spotify and Rdio. It is not only planning to integrate Beats-based streaming into Apple TV, iOS and iTunes, but also writing its own Android app from scratch for its new service claimed sources for 9to5Mac.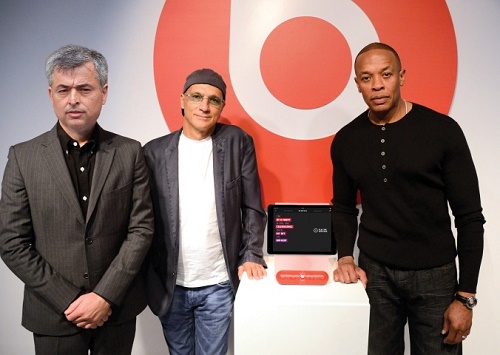 With this service, you could search for anything in the Beats or iTunes catalog, and also see Beats' human-made playlists and social networking. You could flag in tracks that you want to hear offline, too!! Importantly, Beats wouldn't override Apple's existing services like you could still use the likes of iTunes Match syncing and iTunes Radio streaming, even when they're occasionally redundant.
However, to much of relief to iTunes Match, iTunes Radio, and iTunes Store users, Apple plans to retain its old services as-is, even though the new paid streaming service will overlap some functions of earlier iTunes offerings.
Like Apple Beats Music, Apple's new offering won't be free, but it will likely be less expensive than the current $9.99/month or $99.99/year pricing. Apple initially discussed a $5 monthly price point with record labels, but according to music industry sources, the price currently under consideration is $7.99 per month, slightly more affordable than Beats and its rivals like Google Play Music, Spotify Premium and Rdio Premium subscriptions. The new reworked service was meant to launch in March, but now it is believed that it's more likely to show up at the Worldwide Developers conference in June.