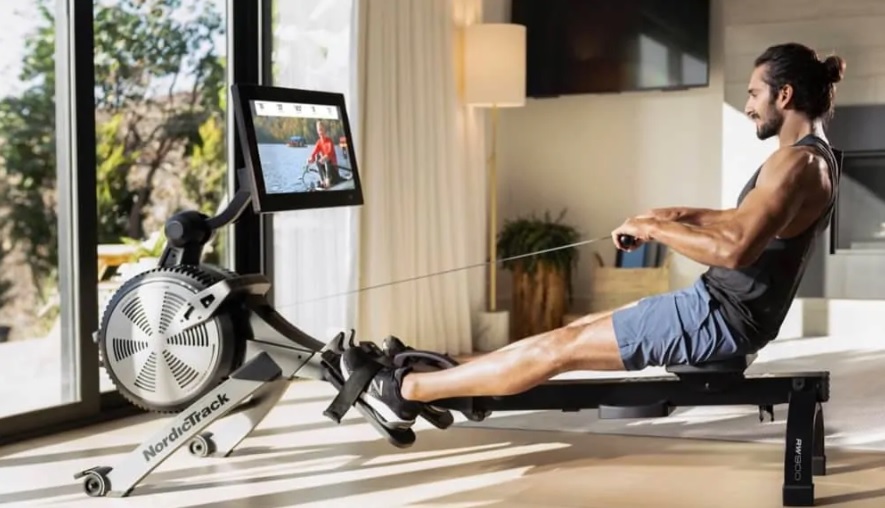 Due to the ongoing global pandemic, experts are encouraging everyone to stay safe and at home. COVID-19 safety regulations have interfered with a massive chunk of our daily activities, and in this case, many have had to adopt new habits and routines. Besides, bad weather and the fear of judgment, one opt for purchasing fitness equipment.
With limited movement or the ability to go outside, you will also need to keep your physical health and wellness in the best possible way – indoor working out.
Why Rowing?
Rowing is one of the most effective ways to improve your cardiovascular health while still building lean muscle. You burn more calories in less time as you keep away from external threats attached to walking and running outdoors. Rowing also places less stress on your joints, making you less prone to injuries.
The NordicTrack RW Rowers
With numerous rowing machines in the market, you need to go with one that gives you value for your money. NordicTrack RW Rowers have technologically advanced features such as interactive, on-demand workout sessions that take rowing to the next level.
NordicTrack Rowers are on the frontline to improve and personalize your training sessions to make your experience both enjoyable and fruitful.
These rowers cater to a variety of workout activities that suit client preferences, such as speed and endurance.
New Workout Streaming Technology
NordicTrack is continually researching on how to better your experience with their machines.

As one of the first rowing brands to incorporate onboard entertainment on their rowing models, the company remains committed to growth and advancement.

Want to sell your old exercise equipment and get top dollar for it? read this post on Total Shape that guides you in selling your used equipment for the right price.
What motivates this innovation? It comes from the organization's belief in personalizing fitness sessions to become interactive, fun, and real. The new streaming technology is advantageous to you because of the following reasons.
Providing Statistical data
The new streaming technology has you in mind. You can take control of your training regiment, track progress, and be backed up by relevant information.
It is possible to know your work out stats such as time and calories burnt, helping you monitor your progress.
Also, you can schedule your workouts and set goals that you wish to achieve because you have reliable data to mark your progress.
Interactive sessions
The new streaming technology allows for multifaceted interaction between you, the machine, and a team of well-equipped trainers.
They have gone the extra mile to introduce live and interactive studio classes – not just pre recorded sessions.
You can also enjoy global workouts, cross-training workouts, and Google Map workouts.
No Time Constraints
With a traditional gym membership, your schedule must conform to their opening hours.
What happens if you are mostly unavailable? Your progress stagnates, and you lose track.
Also, with the fitness streaming technology, your schedule is flexible. No rushing in traffic for fear of getting late, and no bad weather can stop you from working out.
Workout streaming is here to stay.
The company understands how the world is always moving towards technological advancements. Fitness will not be left behind, either.
Rower workout streaming services cost a fraction of what regular fitness classes cost. They have different rowing devices, with separate price tags to suit your budget.