OnePlus is steadily accomplishing its mission of being a successful smartphone manufacturer with its OnePlus One handset. But the journey of OnePlus is turning out to be rather bumpy with lot of controversies hitting the way. Consumers are complaining against the company for selling old handsets in pack of new ones. Users said that the mishaps are happening for handsets ordered directly from OnePlus and the company has kept quiet regarding the issue for a long time.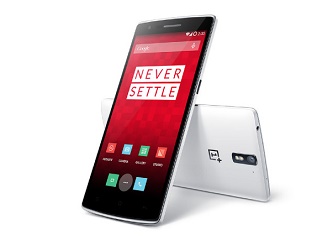 Finally OnePlus came up with this reply given below.
"The bottom line is this: Out of 500,000+ devices sold, 7 people claimed to have used or refurbished devices. Some of the claims were more substantial than others. While we take full responsibility for any possible dust and/or scratch issues a couple of these customers experienced, all of the devices were brand new. Out of over 500,000 devices, a handful perhaps slipped by quality control and were sent out with minor imperfections, but they were in no way used or refurbished.
We are currently working closely with the factory to ensure that every single phone continues to be shipped in absolute-perfect condition, but we hope that our findings here put to rest the rumors that we are somehow attempting to pass off used phones as new.
We thank you for your patience over the last few days. We are still taking this matter very seriously, and we apologize for any concerns that the rumors have caused."