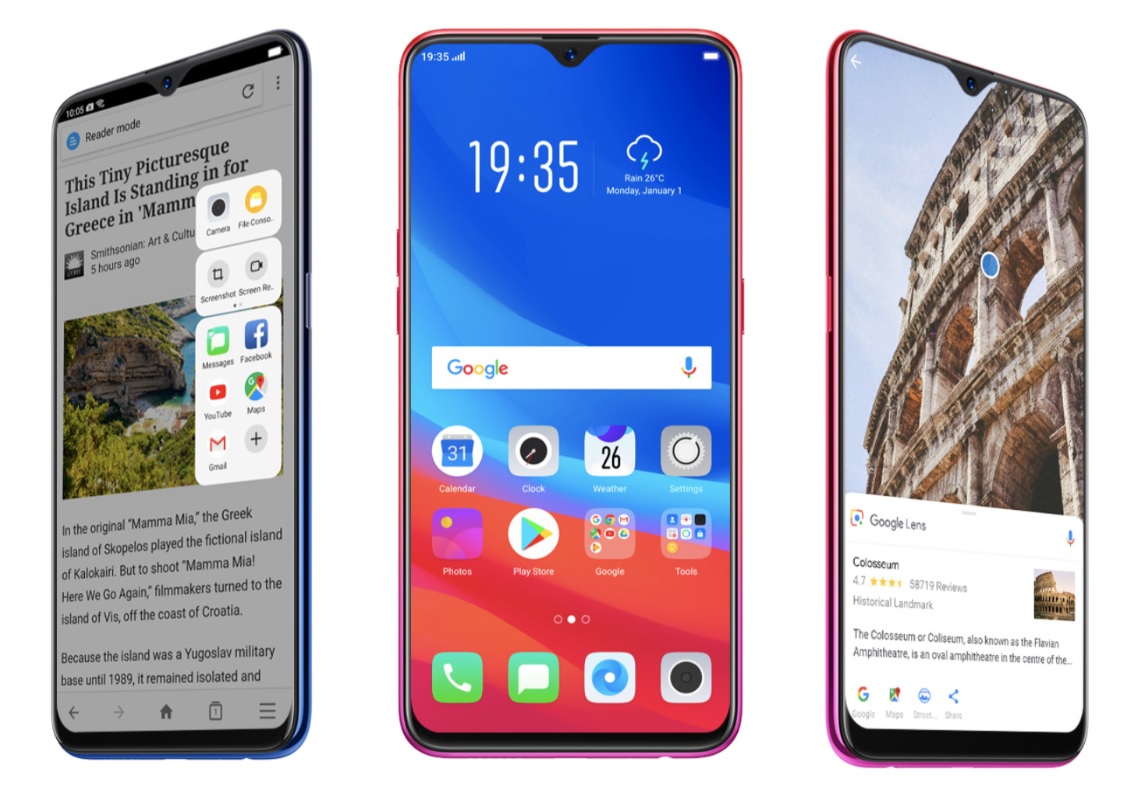 Screen cut out is that portion of a smartphone which contains the front facing camera, the phone speaker, etc. It is usually at the top of the screen. Different handsets have different screen cut out shapes, although the standard ones have rectangular cut outs. Mobile handset manufacturer Oppo announced a new handset F9 that offers a completely unconventional and different screen cut out in the display. It is tear drop shaped.
The Oppo F9 comes with a 4 GB RAM and another variant of 6GB RAM. It offers an on board storage of 74 GB. It is powered by MediaTek Helio P60 processor and will come with either 4GB or 6GB RAM, and 64GB of internal storage for a smooth functioning. It runs the new upgraded ColorOS 5.2 which is based on Android 8.1. According to Oppo, the new operating system is crafter for smooth multitasking. The device has a screen of 6.3 inches and 1080p resolution. At the top of the screen, there is a tear shaped cut out which gives the device an elegant look.
Now coming to the camera specifications of the device, Oppo F9 sports a dual set up of 16 MP and a 2 MP camera. The front facing camera for selfie is an amazing 25 MP sensors. The battery of Oppo F9 is powerful. The 3500 mAh battery capacity with VOOC Flash Charge provides 2 hours talking on just 5 minutes charge. According to Oppo,
"Industry leading VOOC technology, supported by over 500 patents, uses low voltage and high current charging solution. This makes it possible to charge F9 for 5 minutes and receive 2 hours of talk time."
The phone will be available in China initially and will come in three vibrant colors: Starry Purple, Twilight Blue, and Sunrise Red. We are not sure when the device will roll out in other countries.