Wondershare data Recovery tool is simply a complete solution for recovering lost and misplaced data from your Windows PC. The software is compatible to both Windows and Mac OS X but here we are only reviewing the Windows trial version. Previously, we had reviewed the Mac OS X version and from that we observed the versatility of this recovery tool. The interface is clean but feature rich and at the same time full of great features that makes the recovery process easy and user friendly. It has a preview option that shows the recovered files in a panel one by one as soon as a file is recovered. This is a great feature indeed because you can keep track of the files that are being recovered. You can know if the files you want are being found. Wondershare Data Recover tool deploys an algorithm that allows you to restore deleted, formatted or even damaged files within minutes.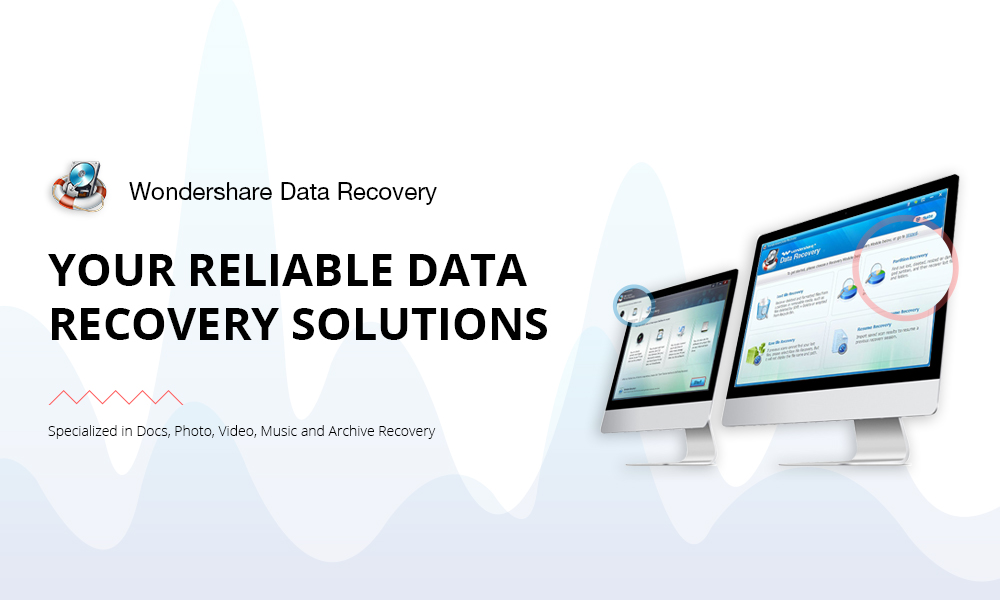 There are four types of Recovery Module in the data Recovery Tool:
1. Lost File Recovery- This recovery process recovers deleted and formatted files from a partition of removable media like files deleted by Shift+Delete or emptied from Recycle Bin. We know the tragedy when by pressing Shift+Del an important files gets deleted permanently. Practically there had been no way to recover those files but this software has made it possible. So if you have done some mishap like this, then choose this module.
2. Partition Recovery- If your partition has been deleted or damaged and you had important files stuffed in it, then this module will recover all the lost files and folders from the damaged partition.
3. Raw File Recovery- If any previous scanning process could not reveal the lost file, then you can use the Raw file recovery process to recover those files. But this will not display the file name and path.
4. Resume Recovery- With the resume recovery module, you can import saved scan results to resume a previous recovery session.
One of the services offered by this software is recovery and restoration of lost data from USB Flash Drive. This is a life saver since you know what it is like to lose all data from USB Flash Drive. Until I got hold of this software, a loss of data from USB Flash drive means complete loss of data.
Why you need USB data recovery?
If you delete a data from a USB device, the data is lost forever. So, USB Data Recovery is definitely a big issue. Now let's have a look at the scenarios where you can require USB data recovery.
1. If the files have been deleted from a USB Flash Drive by mistake, then you won;t be able to find them in the Recycle Bin as the files have been deleted permanently. In such a scenario, you will need a USB Data Recovery Software.
2. Let's have a look at another situation. You have lost files while transferring them from your USB Flash Drive to other devices for unknown reason. It can happen due to technical issue with the USB drive, or if it's affected by virus. Whatever be the problem, it can be recovered by Wondershare Data Recovery tool.
3. If you have forgotten to exit safely or unplug it after shutting down your computer, then some data may be lost.
4. Due to virus attacks, sometimes files in the USB Flash Drive gets hidden. So if you know that you had saved the files but could not trace it anywhere in the USB Flash drive, then this software will come to your rescue.
5. Wondershare Data Recovery works like wonder when flash drive files become inaccessible due to unknown reasons.
There are several software in the market which can promise to bring back lost data but this is so far the most convincing software that we have found. All you need to do is connect your USB Flash Drive to the computer. Open the application and follow some simple steps as instructed to you. You must try out the software and refrain from any further data loss.
Click here for Download