Samsung announced the Gear S3 Classic smartwatch months back. The company has finally made the smartwatch available to the public. A new model of Gear S3 Classic supporting LTE has been released. Amid the holiday season, the new device with LTE will give you seamless connectivity and an amazing experience. Now let's come to know more about the devices.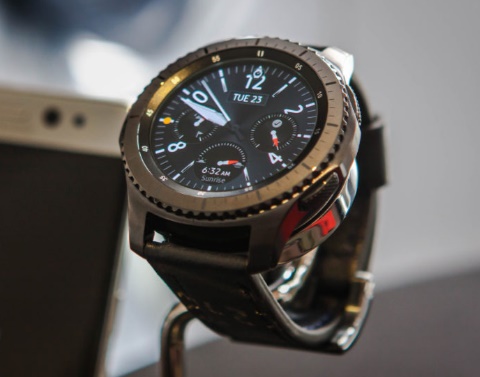 Samsung Gear S3 smartwatch is launched in two variants. One is called the Classic and the other one is called Frontier. The designs follow the pattern of Samsung's lower-case branding. The Frontier variant has a rugged appearance. The model is teamed up with its rubberized buttons and band. On the other hand, the Gear S3 Classic model bears a traditional appearance in the exterior. The device finish is enhanced by its steel silver finish and leather band giving it a chic look. Both the models offer the same specifications despite having difference in the design and exterior appearance. Both the smartwatch models fetch military-grade protection from dust, water, and extreme temperatures. So we can assume that military forces can use this device in any weather condition.
The device supports the Tizen OS. Hence, it has missed out several popular apps. The hands-on review by several important tech news channel said that the device performs great. Both the devices support Samsung Pay to ease your payment processes. You can pay using your smartwatch. The Gear S3 has rolled out to the three carrier options T&T, T-Mobile and Verizon.
However, we could not get hold of the price tags that will be coming with the LTE model of Classic but hopefully it will be in sync with Gear S3 Frontier.