WhatsApp changes the conventional Status feature and introduced a duplicated version o Instagram and Snapchat Stories. WhatsApp always aimed to bear simple user interface and simple things that would help users to communicate with one another. It had the tagline saying "No Gimmick". Evern since WhatsApp was acquired by Facebook, the genre of WhatsApp completely changed.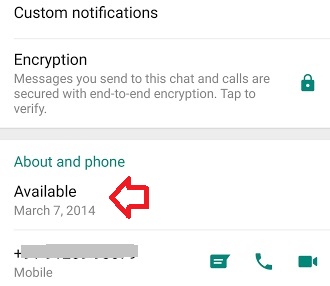 The conventional old Status of WhatsApp contained only text and smileys and identified with the actual Status of the users like- Available, Busy, Can't take Call, WhatsApp Only, At the Gym, Battery About to die and so on. These status actually helped other users ij which status is their friend. But this month, the Status was removed and replaced by the Story feature. This added a new column called Status and it enables you to create your Stories that would be available only for 24 hours. After 24 hours span, the Stories are removes by default. Hence, the useful messages that users conveyed through the old Status cannot be given.
WhatsApp users were kind of enraged to see this change. Users were disappointed to see the repetition of the same feature over anmd over. The old Status had some importance that has been removed. Hence WhatsApp was compelled to bring back the Old Status under a new option called About. When you open WhatsApp, go to your profile. scroll down below your profile picture, will find find your Phone Number and the Old Status under About tab. If you want to check your friends' Status, you have to go to their profile and check the About option.