There was a time, when a flip phone, with basic features, added a style quotient to users for its modern outlook. Nowadays such phones are old school fashioned and are slowly getting obsolete. At such a time when feature phones are losing their importance to smartphones, some tech companies decided to reincarnate those old styled phones. LG is one of the company which is launching a smartphone looking like a flip phone and now it's Samsung which is bringing a flip phone with really amazing features.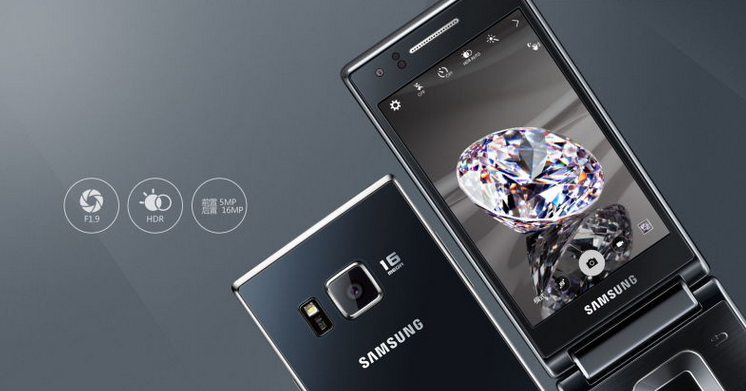 The new flip phone from Samsung is called the SM-G9198. The phone will sport a Qualcomm Snapdragon 808 processor with a 3.9 inch SUPER AMOLED display screen. Camera specifications are also quite impressive with a 16 MP primary camera and 6 MP front facing camera. The flip phone will be teamed up with 2GB RAM and 16 GB on board storage which is expandable via micro SD card. The phone will have a strong 2020 mAh battery.
We could not furnish other important details like price and date of launch but it is expected that phone will be of mid range. But we were able to confirm this much that the device will be limited within Asia only.