With the progress of smart technology, we have witnessed so many products of smart technology like smartphones, smart watches, smart restaurant, smart airport etc. Then why not smart luggage? One of the hasty jobs in airports is to identify one's own luggage amid hundreds of other luggage. Hence there was a plan for manufacturing a smart luggage which would be designed by Samsung and crafted by Samsonite. Now it seems the time is not far off that the said smart luggage will launch in the market.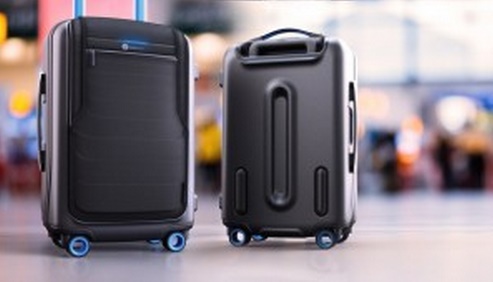 The most promising feature of the bag will be its ability to connect and pair up with smartphone. This will be immensely helpful in airports as the passenger concerned will get to communicate with his luggage via his phone and track the location and transit status of his luggage. Besides, the smart luggage will guide the passenger to check in to his flight. Not only that, the bag will also alert the passenger with updated details of flight. The smart luggage will have memory chip embedded in it which will contain the necessary information, that can be read or rewrite by your paired smartphone.
The bag will also have security measures installed in it. Thus means in case the bag is detached from the passenger, the phone which is paired to with the bag will start beeping the buzzer to the direction where the bag is present.
Another impressive feature that is coming with the bag is the option of knowing when your baggage is out of the carriage lane. There is yet no information on price and launch date. But if we have smart airport then why not smart luggage?