We have seen robot with human emotions only in movies but in real life? Is it possible truly? Yes, SoftBank, a Japanese Telecom firm in joint collaboration with Taiwan based company Foxconn Technology and Chinese e-commerce company Alibaba Group is finally launching a Humanoid Robot named Pepper. The robot with human emotions will go on sale in Japan from Saturday.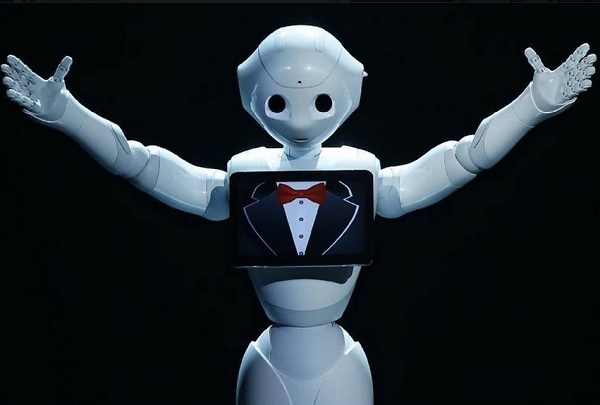 SoftBank Corporation will retain maximum of 60 percent share, while each of Foxconn and Alibaba will retain 20 percent of the US $589 million venture. Humanoid robot is not a new concept. In the past we have shared several articles about humanoid robots where robots are receiving guests in a high tech hotel, playing football, making cappuccinos and even singing karaoke. But Pepper will have no such special ability but what it has is beyond imagination. Pepper will have human emotions which will help humans to interact with them via emotional gestures. SoftBank is expected to produce thousands of humanoid robots per year.
pepper will have several interesting features and one of them is kokorogumi. Kokorogumi is a unit of happiness which measures the parameter of measuring kindness of Pepper. This feature has game like features which offers unlockables with every 100 kokorogumi, like new dances and English lessons for children.
This is just the starting. At present Pepper can response to basic human emotions like melancholy, joy, surprise, anger, doubt, and sadness. SoftBank is trying to add more and more features that would strengthen its emotional bonding with humans. Pepper can observe your body language, facial features, and language to determine your mood, and might try to cheer you up by playing a favorite song.
According to TechinAsia, "Pepper retails for JPY 198,000 (about US$1,600), though its three-year support plan and warranty commitment raise that figure to JPY 1,093,400 (approximately US$9,040). 1,000 units are for sale in the initial run for consumers."