Is it possible to play a game with your eyes instead of your fingers? The answer is yes. This is possible by using The Eye Tribe tracking technology. This technology was used initially for the disabled (people suffering from neurological disorder) and now for the mass market. Usually the Eye-tracking scanners cost around $10,000 but Johansen ,CEO of The Eye Tribe, sells a rectangular bar that hooks onto a tablet for just $99 mostly for developers who are creating apps that use eye tracking.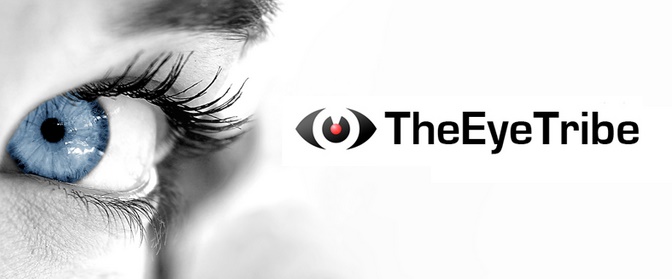 His next step is to incorporate this technology into smart phones and tablets so that people can play games, navigate to pages, selection of tabs by barely using their eyes, look at the icon, and tap anywhere on the screen, yes it's that simple. You're saving the split second of time and brain power it takes to reach over and touch a specific icon with your finger.
Johansen's team recently created a demo app that guided step-by-step through the creation of a Lego model. Eye tracking can make the device smarter to predict what you want. Note that a couple of phone manufacturers like Amazon's fire phone, Samsung Galaxy S4 already have similar but in some cases not-quite-there-yet eye-tracking technology. The tracker works with a low-resolution camera phone, and has more to do with an advanced core algorithm that estimates where you're looking based on the reflections of its infrared lights.