Wi-Fi users know the daily struggle of dealing with poor coverage of Wi-Fi across different rooms of our house. The company Eero has released a really funny video showing the real scenario that we need to deal with Wi-Fi routers. The first and foremost problem we face with internet connection is buffering of videos. The interruptions while watching videos and movies online really takes in our nerves and patience. Not every room provides equal strength of Wi-Fi connectivity and we often end up traveling with the router from one room to another.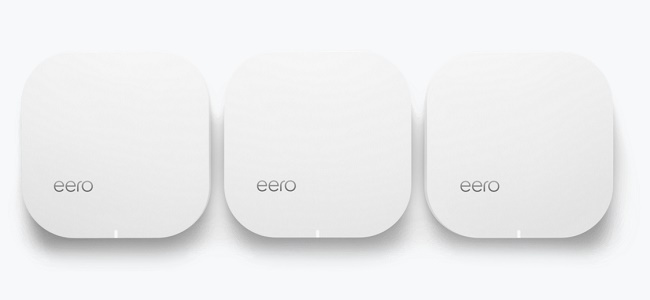 Eero comes with a better solution for messed up Wi-Fi connection. Eero is not a Wi-Fi router but a complete home Wi-Fi system. Eero Wi-Fi system comes with a set of three pieces called eeros. The three eeros are to be placed on three corners of a house and they together peovides seamless, hyper fast, stable and potential connectivity. covers the typical home. They work in perfect unison to deliver hyper-fast, super-stable WiFi to every square foot of your house. The device is very easy to set up and you will no more need to cling to the side of your Wi-Fi router. You can roam about freely within your home and get equal strength in every square foot of your home.
Among the three pieces of eeros, one needs to be plugged in to the main router and the remaining two are to be plugged to a normal power outlet. Eero is efficient in terms of security also. It automatically downloads the latest security updates to keep your network secure. The device also resets itself periodically and you do not need to reset it manually if anything goes wrong. Eero will work on the reset in the background.
Check out here/ to know more