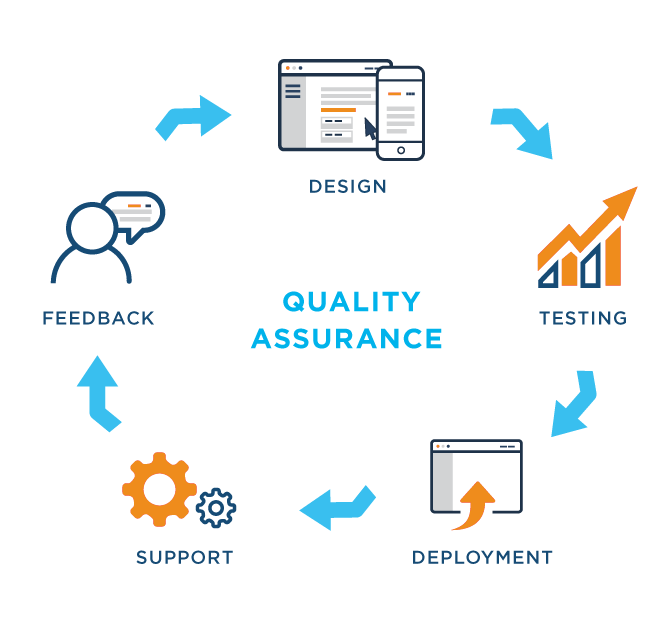 With the world of software development constantly changing and evolving, the need for effective quality assurance (QA) procedures is greater than ever before. As software becomes more sophisticated, businesses are increasingly turning to dedicated QA services to help them shorten release timelines and improve the customer experience.

What does the future of QA testing look like? Here are some key predictions for the coming years.
Increased automation
Automation already plays an integral role in QA testing. Some people fear that it might replace and reduce the need for software QA companies altogether, but that's unlikely to be the case — humans still need to create test cases to be automated, as well as oversee the process. Moreover, some complex or innovative cases cannot be automated at all.

However, in the future, we're likely to see an increased use of automation, allowing for faster completion of tests with a greater degree of accuracy. QA services will need to be careful of not "over automating," since only humans can fully understand what the user experience and interactions with the product will be like.

Customized testing
With niche products becoming more widespread, QA companies will need to create and use different approaches for testing, understanding that what works for one product may not work for another. For example, the test cases they use for a gaming app are probably not the ones they want to apply to a banking website. Testers will need to experiment with different tools and develop new procedures and processes to account for the level of innovation that is taking place in the market.

Increased use of artificial intelligence (AI)
It seems as though there are very few areas of technology AI hasn't touched, and QA services are no different. Applications for AI in QA include identifying errors and bugs at lightning speed, finding the source of the problem, combing consumer data to reveal their behaviors and habits to refine the user experience, and many more. In the future, we'll see software QA services incorporate AI and machine learning into their processes at an even higher degree.

Use of open-source tools
Free testing tools are tremendous assets to software QA outsourcing companies. Today, there are many open-source testing automation products on the market, such as Selenium and Katalon Studio. Some products require testers to have expert-level programming knowledge, while others are accessible to those with little or no development experience. As QA testing evolves, we're likely to see even more open-source tools catering to a wide variety of skill sets and experience levels.

The need for new skills
As software development changes and grows, QA services and testers will need to stay up to date with trends and practices in the field. They will need to build new technical and soft skills alike. For example, they may want to increase their knowledge of development and coding in order to run more effective tests, as well as improve their communication skills to work with other teams. Software QA outsourcing companies especially need to focus on soft skills like collaboration as they work to build their client base and reputation.

We can't predict all the skills testers will need in the future, so it's important to stay apprised of news in the industry and learn how to use new products that could affect and even improve their workflow.

Emphasis on security
We've seen how devastating security breaches can be. To address this concern, QA companies will increasingly prioritize security in their products and testing processes. For example, testers already use methods like ethical hacking, which exposes weaknesses in organizations' systems before cybercriminals can. This is essential as cybercrime becomes more sophisticated — and another reason why automation can't fully replace human testers: there are many instances when automated tools fail to pick up what the human eye can spot.

QA as a distinct service
Today, QA testing still sometimes falls under the purview of the software development team. However, businesses are becoming increasingly aware of the need for a dedicated team to assess the quality of their products and ensure they are as bug-free as possible. Software developers run tests on the products they create, of course, but products often require more dedicated examination before their release to market.

More and more, businesses will employ QA testing outsourcing services or hire an in-house team to ensure a higher level of quality in their products.

Like software development, QA testing is a constantly changing field, with new developments every day. One thing is clear, though: the need for dedicated QA professionals is only growing, as businesses are recognizing the need to produce high-quality software in a competitive market. The success of their products and businesses as a whole will depend on quality assurance.