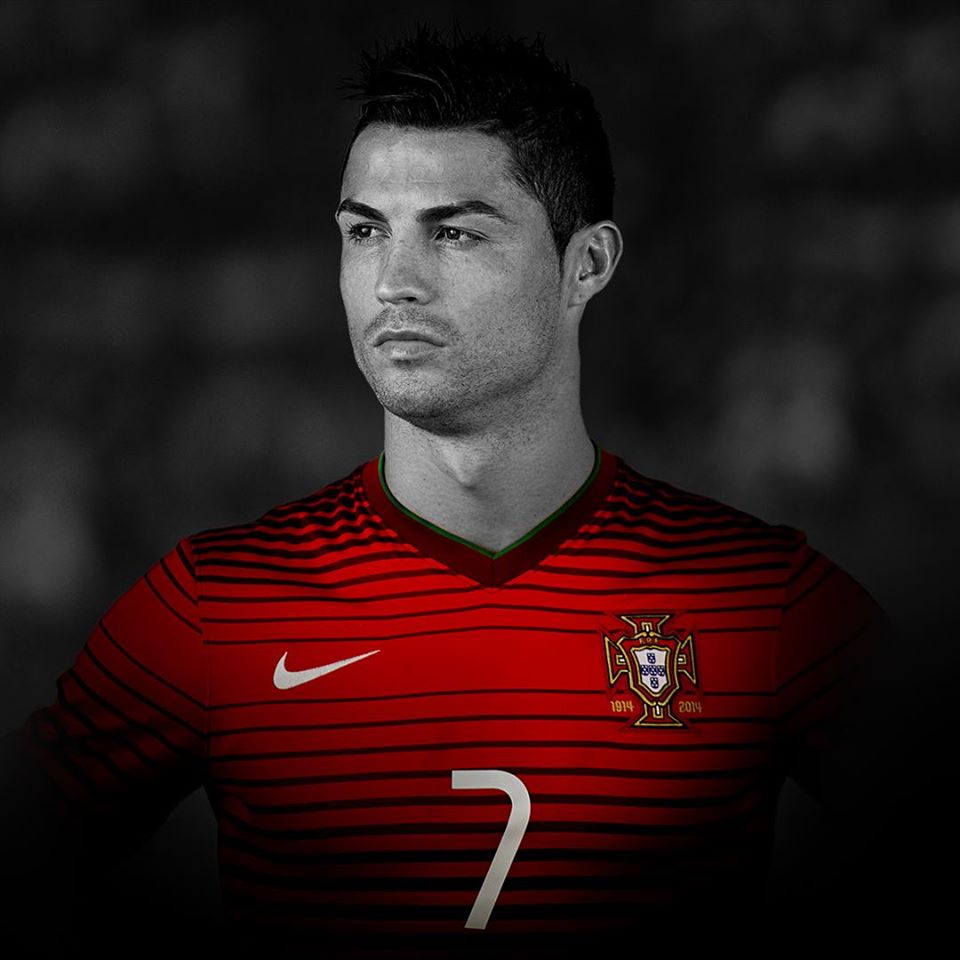 A man once came across a little boy somewhere in Madeira, Portugal. He was crying so bitterly and upon asking, the reason unveiled, was his not getting selected for the football team's first squad. The same boy was even thrashed by his teacher for his obsession for football and was told that football would give him nothing to eat. That boy now is a champion. His name is Cristiano Ronaldo dos Santos Aveiro also known as CR7.
Born on 5 February 1985 in the Portuguese island of Madeira named São Pedro, Funchal to Maria Dolores dos Santos Viveiros da Aveiro and José Dinis Aveiro, CR7 was brought up in a catholic and impoverished home. As a child he played for the amateur team, where his father was a kit-man, Andorinha during 1992-95. He later had spent 2 more years with Nacional before finally giving a trial for Sporting CP. When he realized that he was fit for playing in a semi-pro level he agreed with his mother at a point of ceasing his education so that he never gets defocused from football. But in some other he left his academic journey when he was expelled from the school for throwing a chair at his teacher, whom he accused of disrespecting him.
A year further came Cristiano's first barrier that could have even had taken away his dream of becoming a footballer. He was diagnosed with a racing heart. He underwent a surgery which had the use of a laser for cauterizing many cardiac paths into one thus normalizing his resting heart rate. Luckily the surgery was successful, and we have in our life our Cristiano Ronaldo.
László Bölöni, the first team manager of Sporting's youth team promoted him who was impressed with his dribbling skills. He became the first player to play for the club's u16, u17, u18, B-team and the first team in a single season. On the 7th day of December in 2002 he made his debut in the Primeira Liga and scored two goals against Moreirense winning the match 3-0. His talent was soon known far and wide, during the 2002-03 season, he was suggested to the managers of Liverpool FC and FC Barcelona. Arsenal Manager Arsène Wenger discussed a possible transfer of him to Arsenal meeting at the Arsenal's grounds. But all of a sudden, Alex Ferguson happened.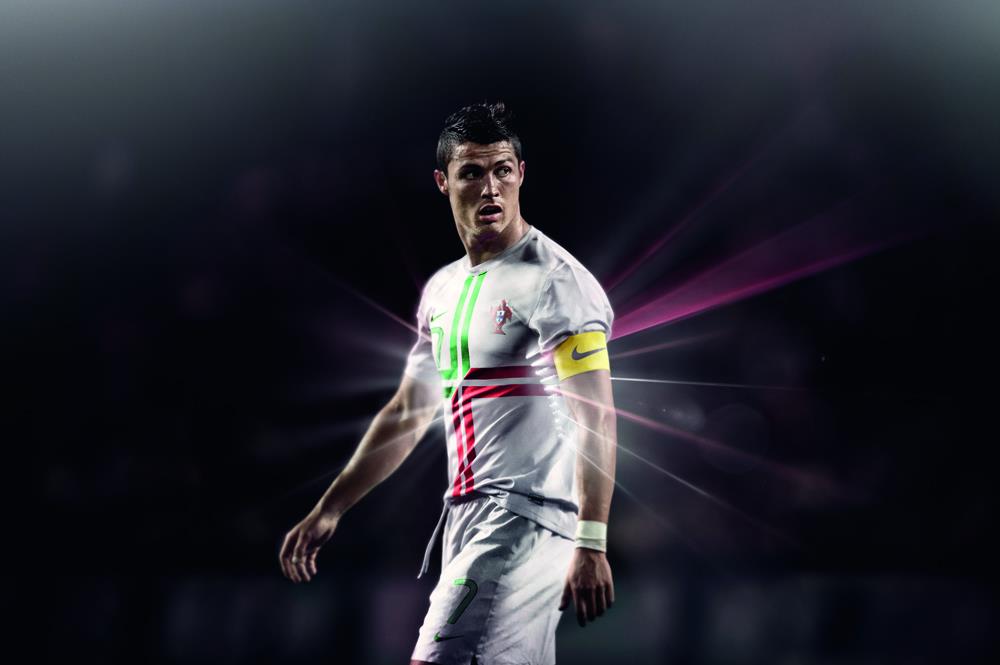 During the inauguration of the Estádio José Alvalade in August 2003, Cristiano Ronaldo's performance during the match between Manchester United and Sporting CP, where Man Utd was defeated by 3-1, impressed Alex Ferguson. Ferguson agreed to pay Sporting £12.24M as he expressed CR7 as "one of the most exciting young players" he had ever seen. Ferguson was also urged by other players for the signing.
It was then when he was actually the start of his era. From pulling out crazy dribbles to scoring unbelievable goals CR7 kept the world mesmerized, his fans excited and rivals silenced and stunned. He was working hard as always and was achieving feats. Days passed by and he engaged himself in further rigorous trainings.
He was fully concentrated in his career of football but then in 2005 some distraction occurred. His father was no more. His father's cause of death was alcohol consumption. Ronaldo was 20 at that time, heartbroken, sad but also determined he promised to never consume alcohol in his life. He returned back and started conquering the game back again. He was nowhere to stop; he won the UEFA Champions League in the year 2008 with the FIFA World Player of the Year in the same year. His match winning goal against Porto, a 40 yard strike, earned him the inaugural FIFA Puskás Award (award given for the best goal scored). He conquered the world of football with Man Utd during his reign. He also faced various setbacks till then too, like the Euro 2004 Final defeat to Greece or the 2009 UEFA Champions league Final defeat to FC Barcelona. But these did not stop him either.
The most followed person on the Instagram (presently) made a move to Real Madrid CF in 2009 for a world record transfer fee at that time of £80M (€94M). He reached to the peak of his career in there. It was in La Liga that he met his rival Lionel Messi, the rivalry which generations would remember. Ronaldo had previously had a taste of Leo in the 2009 UCL Final where Leo scored a stunning header against his team.
Cristiano achieved every Club Award while being in there. From breaking records to winning prizes CR7 was at his peak. His presentation at Real Madrid was attended by 80k fans which broke the 25-year-old record of Diego Maradona when he arrived at Napoli (75k). He won the FIFA Ballon D'or 5 times and the UCL a total of 5 times (1 time with Man Utd, 4 times with Real Madrid). He became the top scorer of all time in the UEFA Champions League and the second-highest scorer in the La Liga trailing behind Lionel Messi. His famous 'siiiuuuu' celebration would bring on 80k fans at the Bernabeu screaming with him.
He captained his national team to win the Euro 2016, the first ever major international trophy won by Portugal, followed by the UEFA Nations League victory in the 2018-19 season. He even showed a tremendous performance in the group stages of the 2018 FIFA World Cup where he scored a hat-trick against the 2010 world champions Spain.
Later in that year he decided of leaving Real Madrid and joined the Italian club "The Old Lady" or Juventus FC. Cristiano won the Italian League in his first season in Italy with Juventus. The second season is still on hold because of the COVID-19 Worldwide pandemic.
From the above written text, I guess you are sure the heights your idol or someone's inspiration has achieved. It seems a dream maybe for you, but it could also be a dream-come-true for you also. CR7 implemented 3 things in life to achieve success, that is, hard work, determination, and perseverance. These are the 3 qualities which if you possess then nobody could stop you from conquering the world. The journey of Cristiano Ronaldo from an impoverished place to you know where he is, is truly inspiring. Aren't you going to put on the same effort that he did?