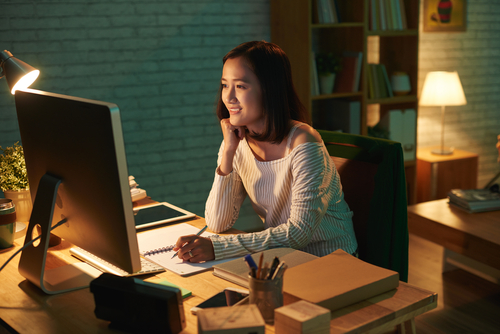 New Language in a few months? Is it possible?
According to experts, a person can learn a foreign language pretty quickly. After only a few months, we may already be able to speak and write down the most popular words and phrases. However, it's not so easy to become such a person, so that's why it is vital to be aware of particular language specifics.
Plenty of people may be successful at studying foreign languages. It would be useful to figure out if you have such abilities. Nowadays it's not so difficult to find it out with the help of different online tests. If you know your linguistic capacity, you may choose your own way of studying. People have already discovered the means to make studying secondary or foreign language easy.
To achieve success, many contact professionals. Foreigners who wish to write in English get help from a Canadian essay writing service. Others hire an ESL or second language instructor. Still, many people download and use generic courses created by natives. In any case, usually, folks concentrate more on speaking first. That's because many say it's easier compared to writing.
If you're interested to know some of the practical tips in learning a new language, please read on. Written down are easy ways that have helped foreigners communicate with fluency.
Start Speaking As Soon As Possible
Studying foreign grammar can be such a pain if you're an absolute beginner. That's because a person would have to understand the linguistics first before speaking. So, with that said, an individual may want to do these, instead of delving deep into syntax and semantics:
∙€Get a dictionary that translates what you speak to the one that you wish to know and be good at. There are some books filled with words and translations, so they are essential for reading. Owning them can let a person have reference material at one's convenience.
∙€Buy a book that has a collection of common foreign phrases. Through it, an individual who is abroad could easily respond to natives. Such a material could even be useful while asking for aid during emergencies.
∙€Search for native speakers to chat with. You can look for locals, make friends with them and communicate with them through voice or video chat. Daily conversations can contribute a lot in refining one's speaking abilities. Through this method, you can imitate foreigners as well as follow their accent.
∙€Watch foreign movies. Since actors and actresses enunciate words well, you could learn from them. Also, you can get some information about foreign slang with a help of watching such movies. At first, you may use subtitles but then try to watch without them.
Combine Studying Methods
While studying a new language, you have to learn everything – grammar, spelling and punctuations. Nevertheless, you should consider applying the tips mentioned to supplement your learning. So that you might achieve productivity and then be effective in speaking later.