No more need to flaunt your smartphones, now you can flaunt with your smart watch. The watches are gaining more popularity with smart functionality. And now the pocket watch is no far behind in this competition. Tissot announced the newest member to Tissot Touch collection. Tissot no doubt perfectly blended the heritage with cool and sleek design giving it a contemporary look. The piece takes the best from the past and future.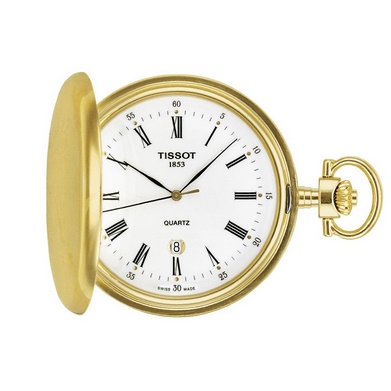 The monochromatic pocket watch is also available with chain so that you can flaunt by wearing it on hand or slip it inside the pocket and no doubt the stylish black and white combination makes it more desirable one. Does the look make it so special? Wait…if you are already swayed by its style statement, it's equally competent to its functionality. It has impressive number of functions like a useful chronograph, altimeter and compass.
The Tissot Pocket Touch has got LCD display with touchscreen interface. Its diameter is over 43mm coated with stainless steel case 316L. It has got several functions with a host of environmental sensors like EOL, meteo, altimeter, chrono, compass, thermo, 2 alarms, second time zone, perpetual calendar and backlight functions. It provides information about temperature, altitude, compass bearing, and other meteorological data provided by on-board sensors. It has got a set of physical buttons on the side of the dial. These buttons can be used to change time and date and adjust the other settings accordingly. But the most special thing about the Pocket Touch is the one can use the functionality by using the touchscreen or the surrounding bezel. The watch is water resistant to a depth of 100m or 330 feet. This bisexual watch comes with a warranty of two years and has excellent battery life with Renata CR 2032-N battery. This tactile scratch-resistant sapphire crystal watch comes for $950. May be it a bit costly, but who cares after all it's a Tissot product added with smart functionality and its worth buying!!
So what you are waiting for? Go and grab your Tissot Pocket watch!