The security of Twitter is at question when its very own Chief Financial Officer Anthony Noto's Twitter account was hacked. The company acknowledged on Tuesday, Anthony Noto's account on Twitter, #anthonynoto sent hundreds of auto-replies to various Twitter users with posts containing spam. "There were some 296 tweets sent over an eight-minute period. They were deleted by 2:25 p.m. ET. ", as reported by CNBC.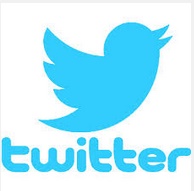 Noto, a former Goldman banker joined San Francisco-based company Twitter in last July. Noto's own Twitter account was in controversy for the second time in three months. Last November, he accidentally tweeted a private message about acquiring a company. Later he deleted the post.
The tweets sent from Noto's account seem to be spams that were sent as links in form of direct replies to the other users. The spam tweets also consists of links that redirects to other websites.
Twitter's spokesman, Jim Prosser said they are still not sure how the tweets have been sent from his account but he assured that no account information was stolen or leaked out. He added, "His account was sending spam tweets. We've locked the account down and deleted the tweets."
Since May 2013, Twitter has introduced two-Step verification which helps to protect accounts for "privacy and security reasons." But Prosser did not comment whether Twitter's CFO is using that security authentication or not.
Every day or the other, Twitter is on highlight of its accounts being reported as hacked and it includes accounts of big shots and some famous sites and even news magazines are not spared. Tuesday it has been reported that the Twitter account of Newsweek magazine has been hijacked and it tweeted fake threatening message for USA's President Obama and his family. It also claimed to publish some government's confidential documents. On the other hand, Delta Airline's page found to contain some sexual contents posted by some anonymous individual or group but later Delta apologized and assured to analysis the fact and deleted the post.
Twitter always has some security problem but hacking of its Chief Financial Officer's account has left the security scarcity for its 288 million active users.