The one of the most disturbing yet best venturesome, spine-chilling award winning puzzle game now is available on Android. Of course, it's none other than Limbo!! So dear Android users, it's time to get your mind ready and put on the shoes of the boy and set for the most adventurous trip. The android version is as scary as the iOS counterparts.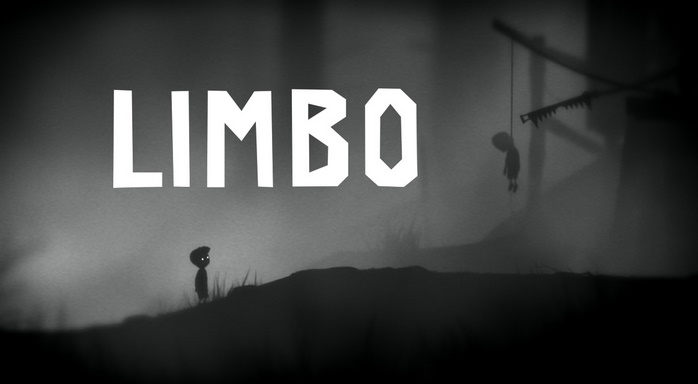 Limbo is a puzzle platform video game, not like other Tetris or Dots type of puzzle game, by independent Danish game developer PlayDead. The creepy title hits the Google Play Store and it is available only for $4.99. The game was released few years back. Limbo 's initial release on the Xbox 360 has received enthusiastic and public praise from video game critics and the subsequent release of the game for the PlayStation 3 and Microsoft Windows platforms helped to get similar applause. Limbo is available in iOS from June 2013 and even made its debut in iPhone and iPad for quite some time now.
Limbo has a magnificent art style. The monochromatic approach and its shadowy representation coupled with film grains, focusing techniques and lighting makes Limbo more mystic and gruesome. The side-scrolling 2D perspective that is presented through dark, greyscale graphics makes it more eye-grabbing and creates an eerie environment. Not only Limbo's graphical presentation is exceptional, the immersive audio presentation makes the game more powerful and challenging.
Limbo is mainly focused on a boy searching for his lost sister who wakes up in a dense forest. You play the role of the boy and make your way to dark and dreary forest. As it is a typical 2D platform game. Here, you can run, jump, climb even push and pull. You have to cross all sorts of hurdles that are coming in your way. There are deadly traps everywhere and you will find horrific monsters and creatures on each section you pass through. There will be brutally gruesome creature that will run behind you for your blood. The dark visual helps to hide many environmental hazards. These hazards includes from life threatening monsters hiding to giant spiders, from deadly bear traps to glowing worms on boy's body to force himself in one direction only. Here, you will have a chance to meet a lady character at one point of time but she will vanish as you near her. On your journey there will meet some human characters but they will try to harm you. Gradually the forest gives way to city environment. However, the final part ends suddenly. This blood-curdling, hair-raising scary game is definitely not meant for small children and weak hearts. The game is touch controlled and its controls are easy. You just have to swipe in with the touch of your fingertips to control the moves.
The game is no doubt horrific and borderline disturbing but it's much more interesting and addicting. Once you start playing, you can't resist yourself. You still may think whether it's worth spending $4.99 for a game. Yes it is…it is probably the best $5 game that you can pay for this year. The game is so thrilling, exciting and addicting that it would definitely worth all the dollars you spent on it. No doubt, this will be one of the best android games for this year. So what are you waiting for? Start playing Limbo…