Twitter has been criticized for the company's slowing user growth. Twitter's chief executive Dick Costolo has been in the center of criticism after Twitter's hiring and firing of top managers.
On Thursday, the company reported its fourth-quarter earnings, saying it had 288 million regular users on its platform at the end of 2014, an addition of only four million people from the previous quarter and roughly one-fifth the number who visit Facebook on a monthly basis. This is a significant miss from analysts' expectations of about 291 million regular users, and far less growth than the company has had in previous quarters.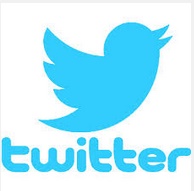 However, earnings report had some good news for the eight-year-old micro messaging service, which since its initial public offering in 2013 has been playing defence against shareholders who expect blockbuster results akin to Facebook, a far larger social media service. Twitter said it had revenue of $479 million in the fourth quarter, up 97 percent compared with $243 million a year ago, and easily surpassing analyst expectations of $453 million.
For months, Twitter has been trying to prove that traction will come in a series of small yet significant changes over time, and that its best years are still ahead. The company has also released a new feature that allows users to take video via the Twitter app, which could be a long-term source of lucrative advertising revenue.
The new deal with Google could also put millions more tweets in front of people who do not normally use Twitter, though Mr. Costolo cautioned that the Google partnership will not begin for a number of months. "We have a number of projects in progress to grow our user base and to provide a compelling valuable experience, whether on Twitter or not," Mr. Costolo said in a call with investors on Thursday.
Twitter's new approach will work or not?? The question can be answered only with time. Investors though seemed to buy into the pitch. Twitter shares were up nearly 11 percent in early after-hours trading after the results were announced.