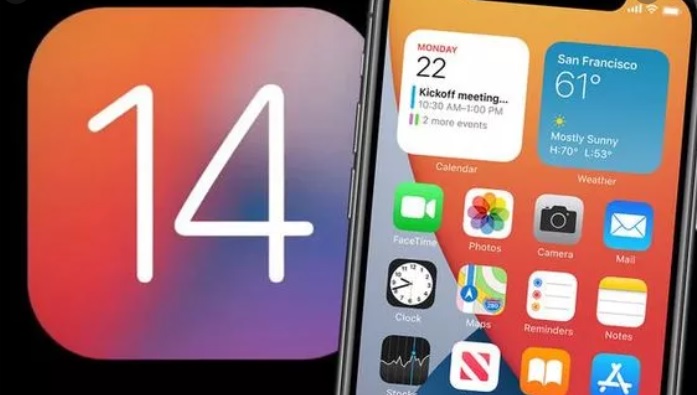 In the previous article, we had discussed how to install the iOS 14 beta on your Apple devices. As the beta versions are usually unstable, you need to download the configuration profiles to begin the Installation. If you haven't checked out our last article yet, do check out by visiting this link.
In this article, we shall be highlighting a few of the best features of iOS 14 that are worth mentioning.
Widgets:
Apple finally added the most requested feature in iOS 14, "Widgets on Home Screen." You can add widgets to your homescreen that gives you more information at a glance.
Widgets for home screens are pretty customizable; you can choose from different sizes and arrange them the way you like.
App Library:
The all-new app library organizes all your apps automatically into one easy-to-navigate and simple view.
All the apps are sorted by categories, such as social, productivity, and your most-used apps are only one tap away.
Compact Calls:
Have you ever thought of not just answering or decline the incoming call right away without getting into the phone app? Then you'll be happy to hear that iOS 14 has got the compact call feature, using which you can answer or decline the call without closing your game, video, or browser.
All the incoming calls from your iPhone, FaceTime, and third-party apps are now displayed in a compact design at the top, that doesn't take up the whole screen.
Picture in Picture:
With this feature, you can keep watching the video or continue the FaceTime call while using other apps.
Messages:
You can now pin up to nine of your most important conversations to the top of the list for easier accessibility.
You can set your group display picture by adding a photo, memoji, or emoji.
You can reply directly to a specific message in a group conversation.
Memoji:
Apple has updated its in-built memoji stickers with new-age options and face coverings.
You can choose from over 20 new hairstyles and head wears that reflect your personality.
Maps:
With the all-new cycling directions feature, you can navigate through lanes, paths, and roads.
You can also see the traffic, elevation, stairs while planning the trip itself.
Electric vehicle routing helps you to plan your trip with charging stations on the way.
Translate:
You can translate over more than eleven languages with the Translate app.
Sometimes you might not have internet access. If you need to translate offline, you can download languages and keep your translations without turning on your phone's internet.
Siri:
Siri has the all-new compact design that lets you quickly get information or get things done without distracting your focus.
You can send audio messages with Siri to make your conversations more expressive.
Home:
The Home app lets you manage your smart home more intelligently and securely.
You can set up and choose from a broad selection of HomeKit accessories.
Safari:
With iOS 14, the Safari has become more powerful and got security updates, while keeping your web browsing more stable and smooth.
Safari warns you if the password that you're using is not secure.
Car keys and CarPlay:
Apple has added the feature to unlock and start your car with your iPhone wallet.
You can share your virtual key with friends and family members. You can customize the control and create a custom restricted profile.
You can choose from a set of wallpaper for your Apple CarPlay that looks great.
Power Reserve:
With Apple iOS 14, you can work up to more than five hours even after your iPhone runs out of battery.
AirPods:
Seamless switching between devices without manually switching your AirPod. If you finish up a phone call on your iPhone and pick up your iPad to watch a movie or a video then, AirPods automatically switch over.
Privacy:
Apples' iOS 14 gives you more direction over the data you share and clarity in how it is transmitted.
An indicator appears at the top of your screen whenever an app is using your microphone or camera.
Conclusion
In this article, we have covered some of the eye-catching features of iOS 14. As iOS 14 is still in the development phase, you might experience little instability; we are expecting a stable public release soon this fall.