What Is a Social Media Manager in 2021?
Nobody had imagined that social media would play such a major part in our lives by 2021. With a variety of social media platforms, users get their daily dose of entertainment, follow their favorite brands, shop online, and even ditch their not-so-exciting 9-5 job and work from home. People have more than earned their daily bread just by working online. And working as a social media manager is one of them. According to CNN, a social media manager is among the top 100 careers with big growth. A social media manager basically manages different social media platforms in order to create a brand's online persona. Before we jump into the details, you can read more about growing your Twitter account, just in case you want to play a significant role in creating your brand's persona (I mean who wouldn't?).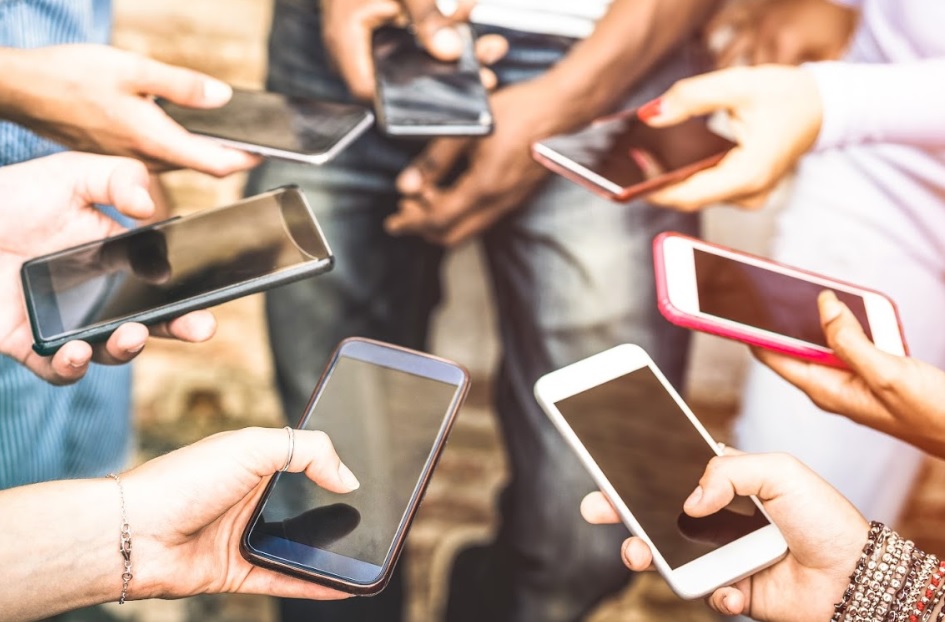 What exactly does a social media manager do?
If you're wondering what a social media manager job description looks like and what skills are required for you to become a successful one. Here are some of the responsibilities:
Creating social media accounts
Engaging with the customers (by replying back to the comments or DMs)
Running ads
Scheduling posts
Updating important news or offers
Posting interesting and relevant content
Managing Facebook groups
Developing brand identity
Assessing and reporting data on reach, growth, and traffic, etc.
Most of the brands that you may follow religiously just because their posts are so engaging, use social media managers who should be thanked for these posts. Their jobs are a combination of customer service, marketing, and public relations. They know how to make their brand stand out among others by using the best of their communication and interpersonal skills.
What salary to expect as a social media manager?
The salary of a social media manager varies according to different factors listed below:
· Your experience
· Number of working hours (part-time or full-time)
· Whether you work for a private company, agency or you are self-employed
· Where you live
According to payscale, the average salary of a social media manager is $51,454. A social media manager with less than a year of experience earns an average of $40,475 with all the tips, overtime and bonus included. 1-4 years of experience can earn you an average total of $49,034 and 5-9 years of experience can earn you an average total of $61,252. You can even expect to get promoted as a director or vice president as your performance gets better and better.
Social media management tools to make your life easier
With so many tasks and deadlines running in your mind, it becomes quite difficult to stay on track and organized. Social media management software tools will help you manage multiple social media platforms, track analytics and reports, schedule posts in advance and the list goes on. To save you the hassle, you can check out these free social media management tools:
How to master your social media management skills and traits?
As soon as you become a social media manager, you can always keep polishing your skills to get promoted quickly and make the brand grow more than ever. Following are some tips that can help you polish your social media management skills:
Get well-familiar with social media platforms
In order to be an expert social media manager, you need to get a deep knowledge of the social media platforms i.e., How does the algorithm work? How to interpret analytical data? You can easily set up your own account on either Twitter, Facebook, Instagram, or TikTok wherever your potential client demographic is. This could even help you build a portfolio for your skills and secure the job easily.
Work on your customer service
Social media users tend to @ when they have specific concerns or issues regarding a brand. You must practice remaining active, responsive, professional, and empathetic to not compromise on your customer service at any cost. This way, you will be able to create goodwill for your brand and gain more customers.
Enhance your copywriting skills
Copywriting skills are essential for social media marketing. If you're a good copywriter, you can provide words that sell on your social media platform to increase engagement and clicks. I'd recommend you to self-research techniques or examples of copywriting to elevate the quality of the social media content you publish.
Adaptability
Being a social media manager requires you to always remain up-to-date with the latest trends and updates. For example, if we rewind back to the mid-to-late 2000s, content mostly consisted of text. Later, it comprised photos and as of now in 2021, it heavily relies on videos. People are more interested in watching videos, which means you will have to adapt your advertisements and publish more videos to gain customer engagement on your posts. Or else you will be left behind.
Time management skills
I know how easily you can get distracted while being on social media. You may mindlessly keep scrolling and miss your deadlines. I might be exaggerating a bit but you will have so much going on at the same time and you will need to stay right on track. To get better at time management, you need to prioritize your tasks with the highest importance. You can also set deadlines for yourself so you're well-organized. You can do the highest priority tasks in the morning because that's the time when you have the most energy and focus.
Conclusion
Unlike a few years ago, millions of people have shifted to remote working now. If you want a job that is fast-paced, exciting, flexible, and earns you dimes really well, nothing can be better than being a social media manager in 2021. You will need to keep adapting to the social media trends and keep growing your knowledge base otherwise, it can be a pitfall for you. Don't fret because the good news is that you can learn a lot on your own by making accounts, internet research, or even online courses.