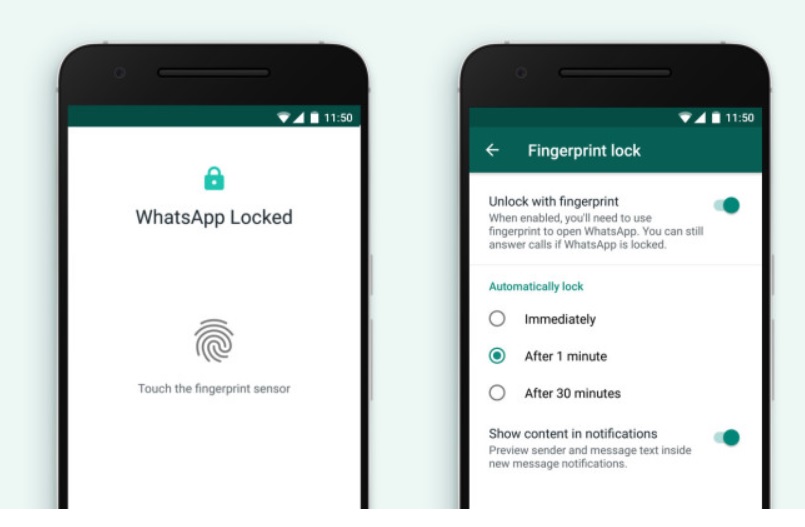 WhatsApp users have good news for them. Now the app will enable you to use fingerprint authentication to lock the app so that you can keep your private conversations away from the prying eyes. The beta version of this feature was undergoing testing since August. The new fingerprint authentication will be only for Android devices. iOS version of WhatsApp has already integrated Face ID and Touch ID with the app.
You have to enable the fingerprint lock feature from the Settings menu of WhatsApp. You have to go to Settings, and then choose Account. Now, choose Privacy, and finally select Fingerprint lock. You can toggle the feature on and off, whenever you want. You can further customize the feature by altering the Settings. You can set for how long WhatsApp would wait for automatic lock to turn on, along with other common settings, such as showing content in message notifications or leave them hidden.
To enjoy the feature, you have to update your WhatsApp application from Google Play Store. If you use any other third-party application for locking apps, then you have to uninstall those apps to make WhatsApp fingerprint authentication work. If you have already received the updated version of WhatsApp and it is not showing up, then backup your messages, uninstall WhatsApp and re-install.