Whenever there is a new Android version launched, users go crazy to know if their devices will be getting the update. Google has announced the Android 6.0 Marshmallow update and has already started rolling out in Nexus devices. Now the question is other than the newly launched Nexus devices, which other manufacturers and which handsets will bring Android 6.0 Marshmallow. Check here the devices and the companies that are bringing the latest Android 6.0 Marshmallow.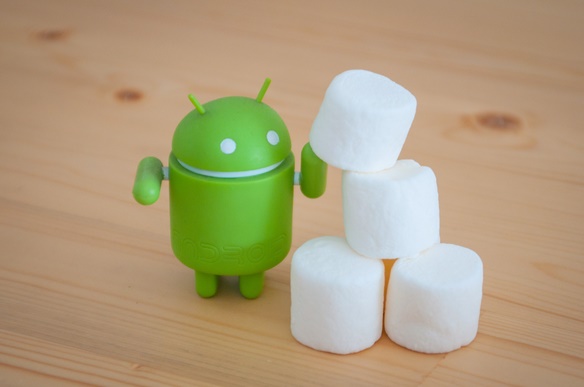 Nexus Devices
1. Nexus 5
2. Nexus 6
3. Nexus 7 (2013)
4. Nexus 9
5. Nexus Player
6. Nexus 5X
7. Nexus 6P
HTC
Check out HTC's list of devices.
1. HTC One M9
2. HTC One M8
3. HTC Desire 816
4. HTC One M9+
5. HTC One E9
6. HTC One E9+
7. HTC One ME
8. HTC One E8
9. HTC One M8 EYE
10. HTC Butterfly 3
11. HTC Desire 820
12. HTC Desire 826
Motorola
Motorola has always shown prompt action when it comes to pushing new software updates to its devices. This time also, MOTOROLA will push Android 6.0 Marshmallow update to a pool of devices. These are as follows:
1. 2015 Moto X Pure Edition (3rd gen)
2. 2015 Moto X Style (3rd gen)
3. 2015 Moto X Play
4. 2015 Moto G (3rd gen)
5. 2014 Moto X Pure Edition in the US (2nd gen)
6. 2014 Moto X in Latin America, Europe and Asia (2nd gen)
7. 2014 Moto G and Moto G with 4G LTE (2nd gen)
8. DROID Turbo
9. 2014 Moto MAXX
10. 2014 Moto Turbo
Samsung
Just opposite to Motorola, Samsung is very slow is providing software updates. But according to rumors, only a handful of devices will make it to Android 6.0 Marshmallow. As per rumors the devices which will receive the update are Galaxy S6 and Galaxy Note 4.
But it can be expected that Galaxy Note 5, Galaxy Tab A and Galaxy Edge devices (Note Edge, S6 Edge, S6 Edge Plus) will also receive the update.
Sony
Sony's list of devices is also ambiguous . As per rumors from Chinese website GizmoChina, the following devices will get the update:
1. Sony Xperia M5
2. C5 Ultra
3. Xperia Z4
4. Variants of the Sony Xperia Z3
5. Xperia Z Ultra Google Play Edition
LG
LG G3 and LG G4