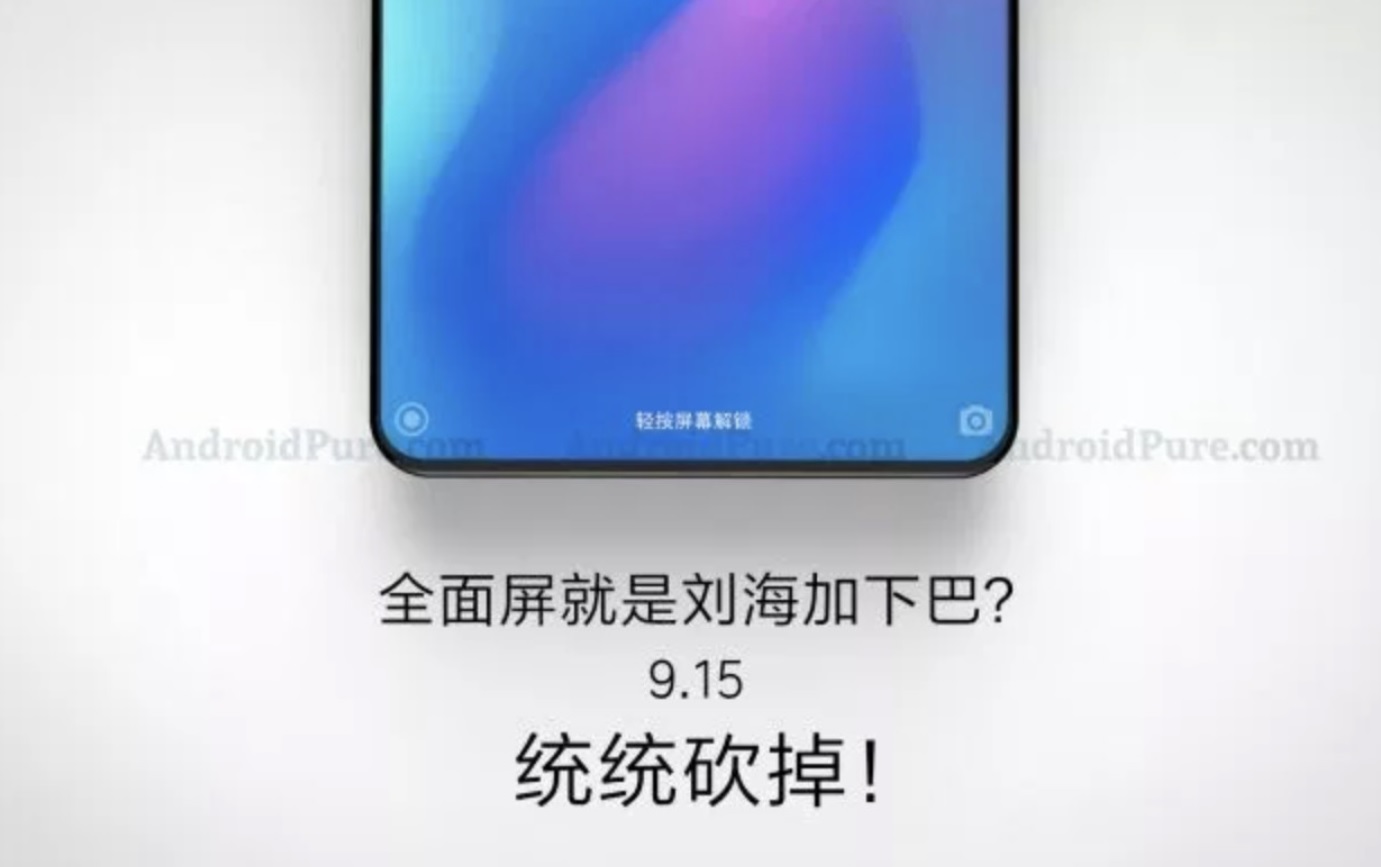 Xiaomi Mi phones are usually in great demand provided their great combination of specifications and price. Xiaomi handsets are budget smartphones and other great news is that the Xiaomi My MIX 3 is coming soon. Several conjectures from reliable sources say that the handset will be arriving in September. A teaser has been extracted by a tech news from the ocean of rumors and wrong information. Keeping in mind the popularity of the new channel, we can at least have a look at the teaser. The teaser shows only the lower half of the smartphone. The 9.15 is definitely the launch date of the device, that is 15th September 2018. The tech news channel has also clarified from their part that they are not sure if the teaser image is authentic.
The teaser is the only thing we have got on hand and hence it is difficult to talk about the specifications of the device. The teaser image released by Android Pure seems to have some similarity with the leaked images that have been making rounds. It looks like Mi Mix 3 will sport a much slimmer bottom chin when compared to its predecessor.
Late last month, some users in China that installed MIUI 10 on their current Xiaomi devices found two images of a yet announced handset. Many thought that one of the devices has to be the Mi MIX 3. That device showed off a physical button for Artificial Intelligence. Such a feature has never been seen in any Xiaomi handset before and hence we are looking forward to further clarification from the company.