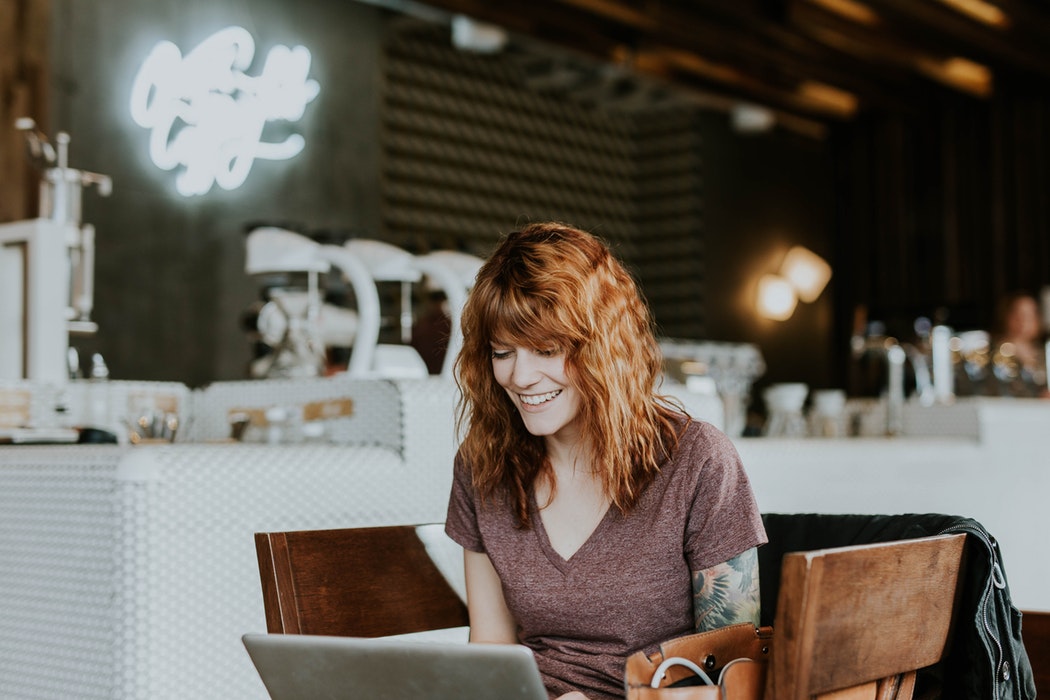 What is a blog? It is an online space to pen down your thoughts and ideas. It's a lot more than that, especially if you are a student.
The internet features many blogs run by aspiring students. Even though most of these blogs are academically driven, a small percentage of these also revolve around personal themes.
But is it worth the effort? It is! Not only maintaining a blog helps you hone your communication skills, but it also sharpens your interpretation and analysis skills; these are all the critical skills you need to acquire to become a promising student.
The truth is that blogging is not just restricted to writing posts for your audience. It helps you develop an ever-growing network of like-minded followers. Blogging helps students connect with influential people in their prospective industry, even before they enter the real world.
Starting a blog in college also means that you need to stay updated and respond to your followers and PR emails.
Here are a few tips to help you manage your studies and blogging the best way.
Choose Your Niche
Reflect on the topics and themes you are passionate about. Your blog doesn't necessarily have to be related to your academic life. It could be about a hobby or a side gig. For example, if you are studying journalism but also happen to be an avid photographer, you can start a blog about the best photography equipment.
Students who are studying engineering can pursue a blog that focuses on recent innovations in robotics and AI.
Write For Popular Platforms
Students love the word 'free'. This is why the best places to start your blogging efforts are free platforms. Some of the most highly ranked networks offer great opportunities to students for showcasing their blog posts. Submission guidelines are easy to follow so students who are not tech-savvy can also benefit from these sites.
Create Your Blog
Once you become a regular contributor on a renowned platform, you can market your blog and create a solid audience. Thanks to a wide range of templates, it is easy to set up your blog with the help of free or inexpensive plug-ins.
The entire process is quick and straightforward. Here are a few places to find a ready-made design to customize it according to your needs and taste.
LiveJournal.com

Wix.com

WordPress.com

Blogger.com

Webs.com

Penzu.com

Postach.io

Medium.com

Tumblr.com

Weebly.com
Use a Mix of Artistic Elements
Now that have initiated your blog, it's time to brainstorm blog topic ideas for students. Since a significant chunk of your audience is likely to be students, it makes sense to write about what you always wanted to ask someone, but you never did.
Mix your content and use hand-made sketches, your photographs, artwork and mind maps to give as much information as possible.
You don't need to write tons of content to explain a sophisticated concept. If a diagram, chart or a table can do the job, don't hesitate to summarize your findings with the help of images and illustrations.  
Be Consistent
Ever wondered why some students miserably fail to manage their once-successful blog? The reason is they are not consistent in their efforts! The only way you can establish a loyal fan-following is to add regular content to your blog. Don't forget to stay in touch with your followers, even during your busiest college days.
Stick to A Schedule
Contributing regularly becomes easy when you follow a fixed blogging schedule. Being a night owl rarely helps students. Starting your day early gives you enough time to manage both your blog and college schedule. Try to go to work before midnight, and you will have enough time to have your beauty sleep.
Promote Your Blog
It never hurts to advertise the old-fashioned way. Tell everyone about your blog and offer a giveaway to collect email addresses and contact info of your college fellows. You can also ask your friends to leave comments and tag others to make your blog as popular as possible. It is important to choose an easy to remember domain name.
Get Paid For Writing
Blogging may not pay you much, but some students claim to make hundreds of dollars just by blogging about their hobbies and passions. This is a great way to take care of extra college expenses and enjoy the perks of being a student blogger.
You can also get in touch with a web publisher and ask if the publication pays guest bloggers.
Pitch the Right Way
Pitching to a potential publisher involves writing a small paragraph that summarizes why and how you are qualified to write a blog post about your subject. You can also include a link to your blog or mention samples of your previous work to leave a strong first impression.
Some students have trouble getting their blogs published since they have a virtually non-existent portfolio. But don't lose hope. Try to get at least a couple of by-lines before pitching to a high-profile web publication.
Organize Blog Classes in Your College
This is a great way to establish your credibility as a blogger. If your department head approves, student bloggers can also organize a boot camp or additional classes for other aspiring students who want to start their blogging venture. This is also a great way to market your blog.
Work On Your Content
Blogging is useless if you fail to provide meaningful content to your audience. Do you make any false accusation or misquote people to impress your readers? The key to creating and maintaining a long-term blog is to mention only authentic facts and figures.
Never mislead your audience and try to provide as many references as you can to support your content. Custom writing by CopyCrafter can help you solve problems through your blog, so you never run out of topic ideas.
Final Thoughts
If you are a student, blogging can be an immediate source of fame. Research on different topics and ideas related to your niche before working on your blog content. You can also interview your college teachers to add some pro advice