Those who deal with email marketing are surely familiar with the wide range of email template builders available on the Internet today. Some of them are stand-alone services, other template builders are built in ESPs, but they all have their specific pros and cons…
But today we'd like to talk about the features a modern email editor should provide you with to make workflow convenient and effective. The more user-friendly and the more features an email editor offers, the more clients it will have. Obviously, we're about to discuss the newest technologies and hottest trends.
In a nutshell, let's figure out what people are looking for when it comes to template builders? Our studies showed: there are twelve most demanded basic features and options today. Well, let's get started!
1. Ready-to-use email templates
Yes, sometimes it happens that email marketers need to build email campaigns from scratch. But in most cases, people prefer using pre-designed templates. It's much faster and pretty convenient. That's why we start with this requirement.
This is a good tone today, almost a "default feature". However, the number of templates is not enough, templates' variety is what really matters. There are different types of email campaigns – promo, welcome, triggered, etc. Email marketing tool should offer templates for all occasions. And undoubtedly they have to offer new trends like interactivity or embedded videos in their templates.
As we've mentioned before, there are both stand-alone email editors and built-in template builders featured in ESPs. F.ex., Mailchimp offers about 100 ready-to-use templates. In Campaign Monitor, there are 50 of them. Stripo.email offers over 300 ready-to-use templates. You can try them out for free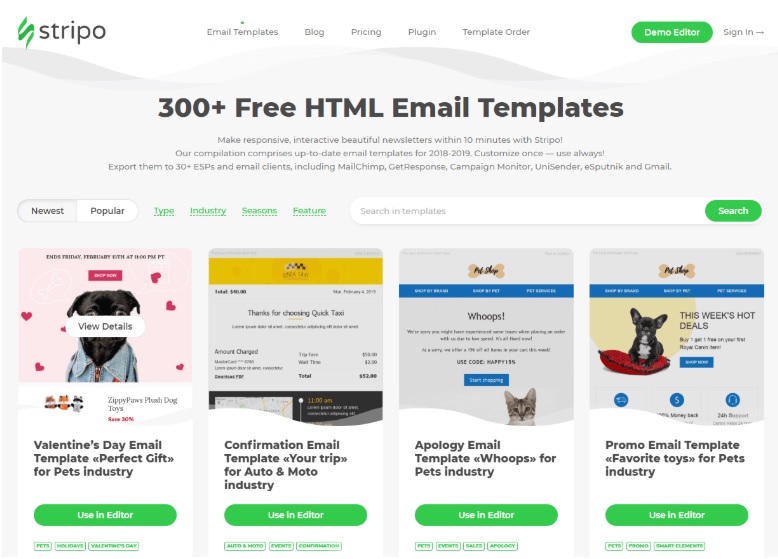 2. Ability to use drag-n-drop and HTML editors at once
Why this feature is essential? Because these types of editors fulfill different missions. As a rule, WYSIWYG (aka drag-and-drop) editor is used much more often, but when it comes to interactive elements crafted in third-party tools, we need a builder that offers open HTML code editor to easily embed interactive elements.
Also, sometimes you may need to use the HTML code editor to customize your email via open code. Normally, you need to save the template, then exit drag-and-drop and continue with HTML editor, then save again… Too many extra steps.
Today, only few email template builders offer an opportunity to work in both modes simultaneously.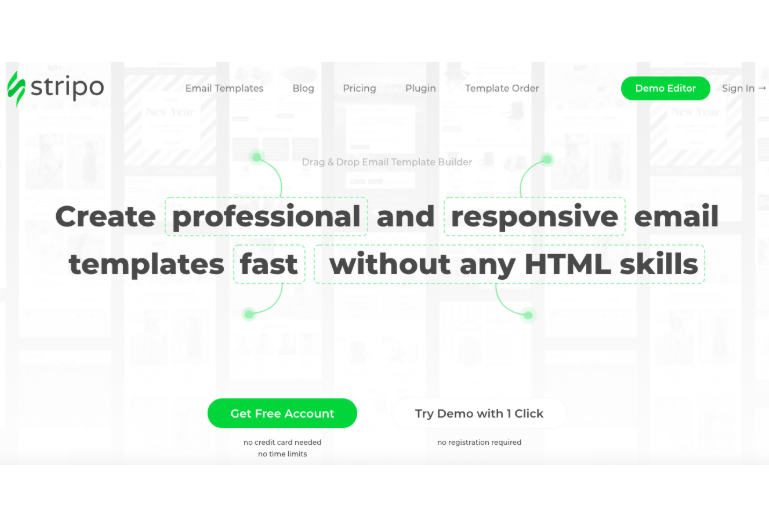 3. Responsive email templates
Again, this feature is a must-have because 54% of emails are opened on mobile devices today. So, it's essential to provide email design that renders perfect both on desktop and mobile screens. Not only can twisted emails decrease your CTR, but even increase the unsubscribe rate.
We are glad to say that most of the email template editors today adjust your emails to mobile screens automatically. Still, we strongly recommend that you check if yours does.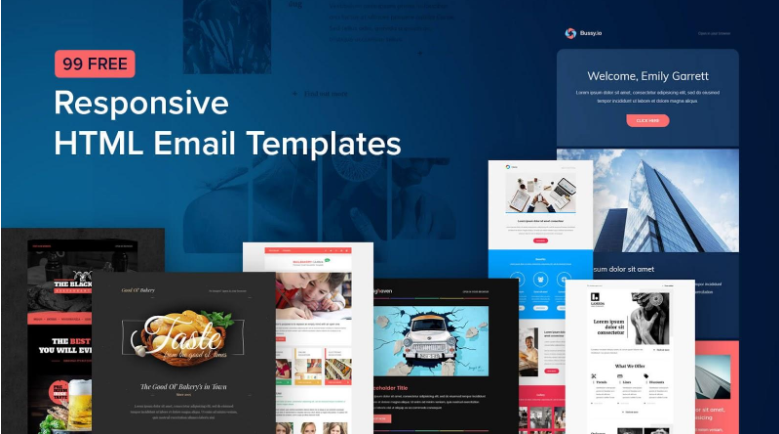 4. Built-in photo editor and banner generator
The following requirement is all about the set of options. Email marketers do not have time to build banners and edit images in Photoshop or somewhere else, then upload and add this image to email template they are working with. And if the image still needs some improvements, they will have to do the same actions once again. Which is why it's critical for email builder to provide email marketers with embedded tools for editing photos.
Of course such editors functionality is weaker than professional Photoshop, but for most cases it's enough: resizing and cropping, color filters, some effects…
As for banners, it's great when email marketers have an option to write text over the banner image and wrap the former in a beautiful font (including custom fonts use) and put additional images over the basic one. Banner will be web safe and will display correctly across all devices and email clients when crafted this way because email clients and ESPs consider it a single image.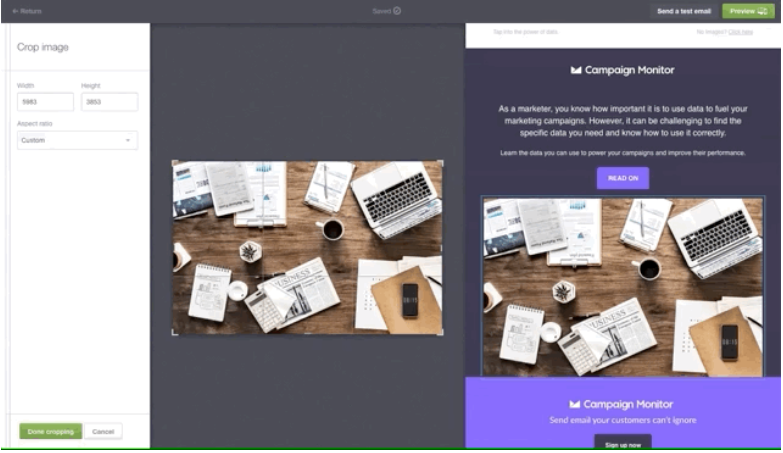 5. Personal content library
There are email elements that remain the same (except the slight changes for holiday campaigns – New Year design, f.ex.): header with logo and menu, footer, contact information, map, social media links, etc. It would be boring and silly enough to craft those elements all over again for each new campaign, wouldn't it?
Strange but fact – most email editors have no option to save template modules and elements! Only entire templates!
That's why tools like Stripo are outstanding – you can save email samples to the personal content library. When designing a new campaign, just drag these modules into a new template — and you won't have to edit them.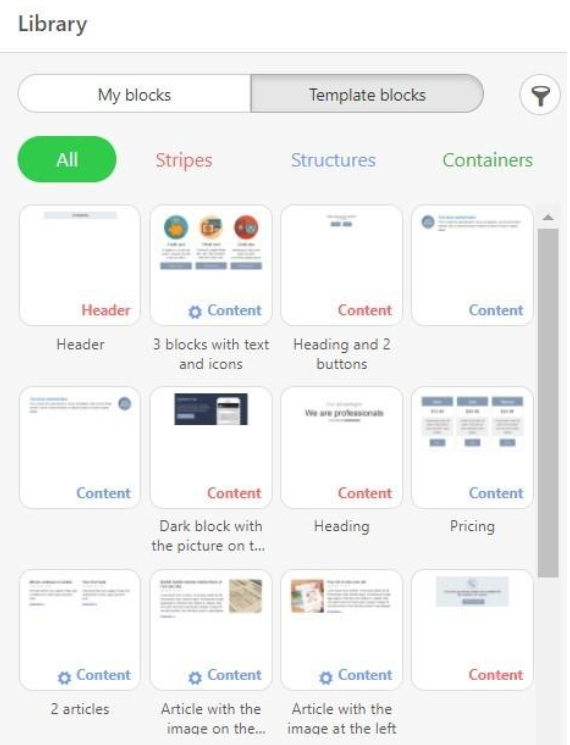 6. Work automation
The less time it takes to craft emails, the more time we have to pay close attention to copy and content.
According to Litmus, it takes an email marketer up to 24.6 hours to craft one single email. But what if you have to make 10 emails at once? Marketers know that kind of pain.
Once again, we'll pay attention to Stripo. They implemented the API technology to make up to 67 emails per minute and their smart elements to design product content modules just once — and use them for further email campaigns with just one click. How do smart-elements work — you configure them just once, then paste URL to the page of your site, and Stripo will retrieve all necessary information, including price, snippet, description, CTA buttons…
7. Interactivity
It's been said much about interactive elements that increase CTOR by 73%. However, this data is out-of-date for today. Why?
The matter is that Google released their brand new AMP for Emails technology in March 2019. It means new era in eCommerce. Interactive and dynamic data is available now right in email that becomes a kind of "website lite edition" where users can do many things – preview and buy product items, leave comments, vote, etc. In other words, interactivity is not just an entertainment anymore – it's all about extended functionality.
Only few services support AMP-powered emails today because new technology requires deep restart of all system. So everything is in process now. Moreover, you need permission from Google to use AMP in emails. But there are no doubts that AMP trend will be omnipresent very soon.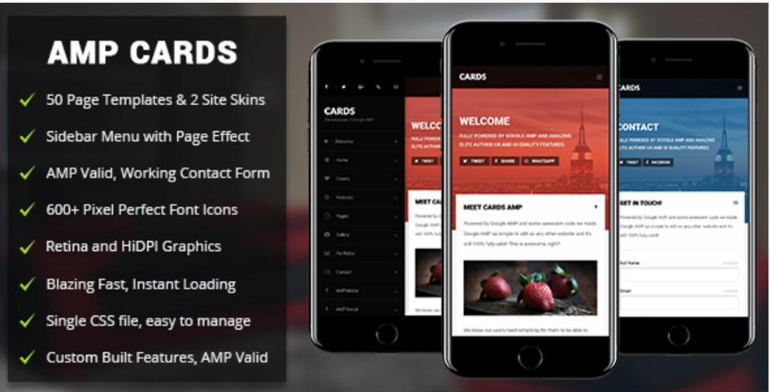 8. Built-in testing tools
A few more words about responsive emails. There are currently two services to test emails — Email on Acid and Litmus, and it's great when they are integrated in email template editor.
This will prevent you from the necessity to export email, get the code, insert it in any of these testing tools, and get back to the email template builder you are working with, to make changes to the email if any issue has been spotted. 9. Countdown timer blocks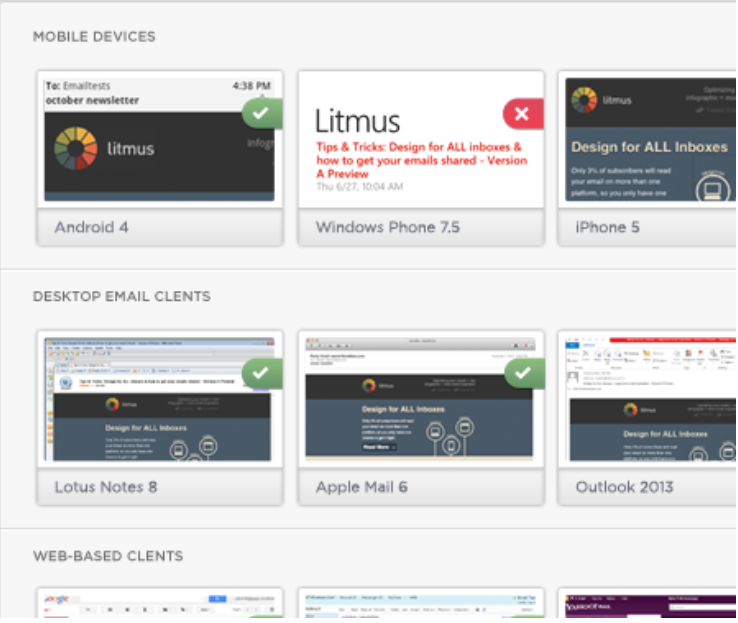 This element is simple but performing as it is based on human psychology. People usually react to urgency. So if we build a sense of urgency, we have higher chances to encourage customers to shop with us.
This tactics incredibly boosts campaigns performance, and increases conversion rate by 9%. So it's a bonus if your email editor provides you with this block.
9. Countdown timer blocks
This element is simple but performing as it is based on human psychology. People usually react to urgency. So if we build a sense of urgency, we have higher chances to encourage customers to shop with us.
This tactics incredibly boosts campaigns performance, and increases conversion rate by 9%. So it's a bonus if your email editor provides you with this block.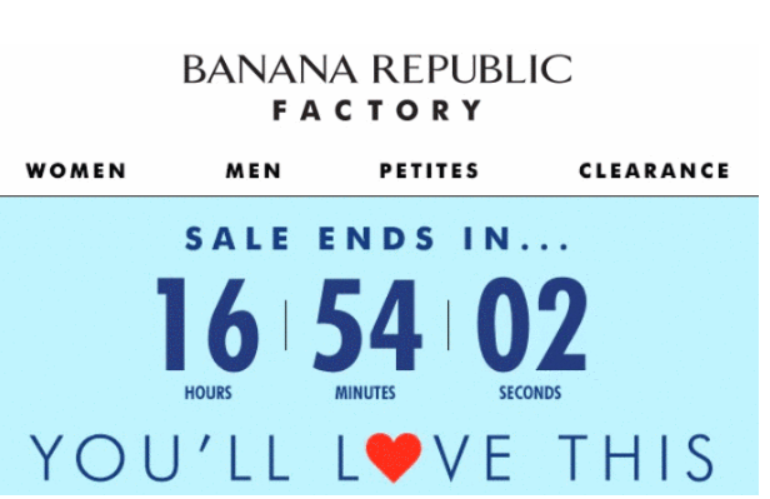 10. Collaboration tools
For the convenience of teams, email editor should have options for shared edition. This means, all the team members may have access to edit email, to see who's made the last changes and to discuss email right in the editor. The last option is critical for getting email approval.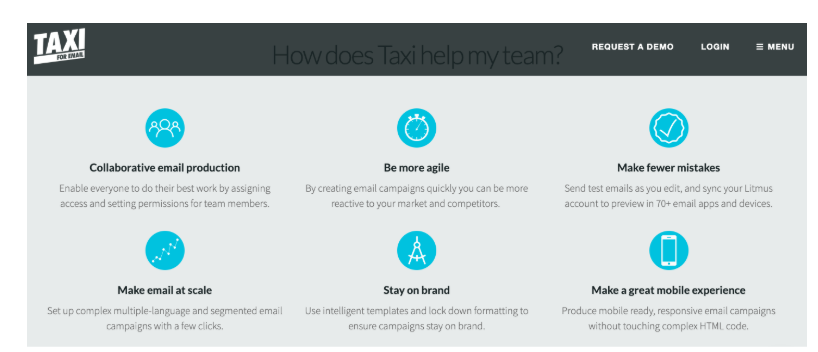 11. Version history
As for this point, briefly mentioned in the previous paragraph: this feature is really useful for you whether you work on template alone or with team.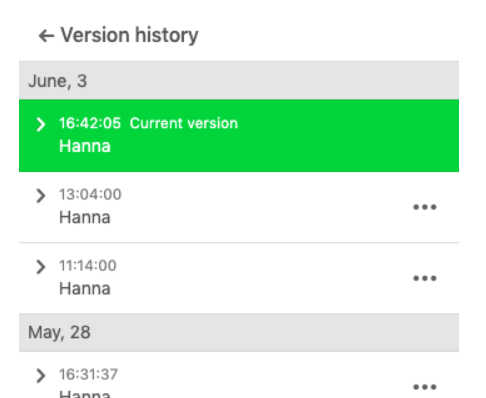 You can always see who has done the last changes to emails, and you can always restore any of the previous versions if you like it better.
12. ESP integration and templates export
Last but not least is email export. Of course, you don't need to do this when you use an ESP with embedded email template builder. But we've mentioned that ESP editors can be a little weaker than stand-alone builders so it's better to create emails with independent tools and then export them to an ESP you use.
Today, email builders offers two ways of exporting emails: as HTML-file, or direct export to the world's top senders.
Just like Stripo.email offers 🙂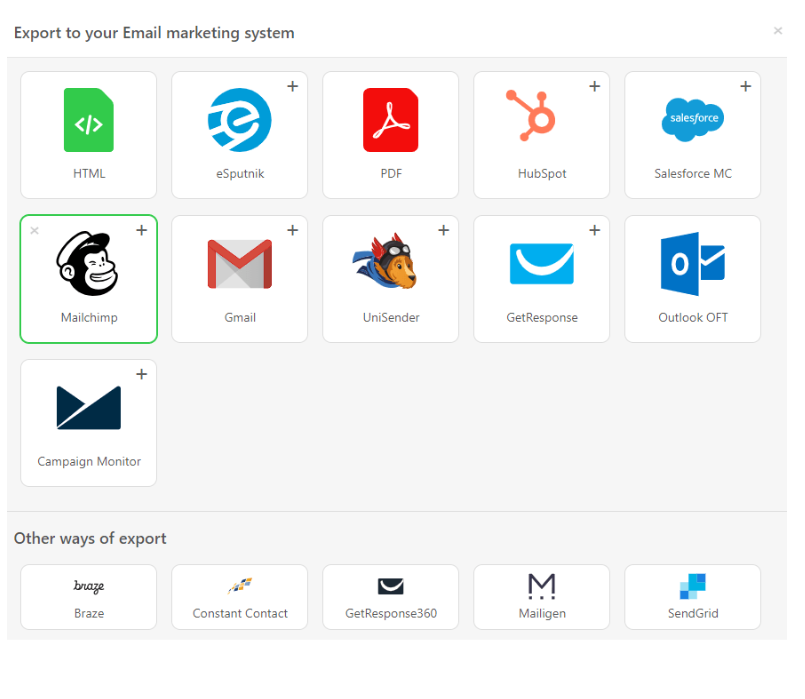 Summing up
This is what our set of email editor requirements looks like. Of course, there are many more other parameters — we just shared our compilation of "mandatory" options any modern template builder should provide you with. If you have other wishes, please tell us about them.
What should we add? Try email editors – and choose the best solution for you to optimize your email marketing and save your precious time.
Sincerely wish you the best of luck!