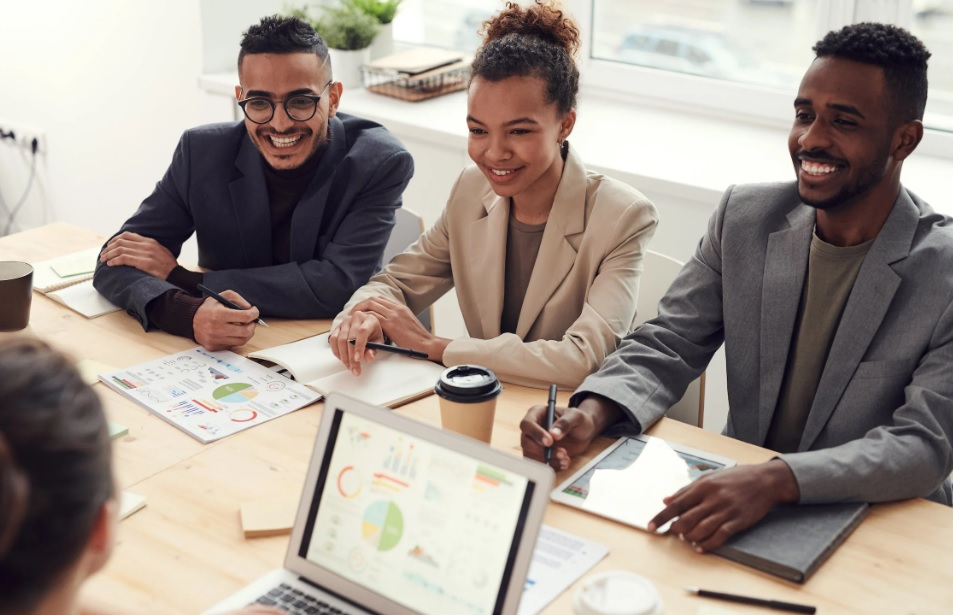 Starting a business from scratch and building the foundations from operation to service is the basis of long-term success. Still, the challenge continues from branding and building a community and digital presence to acquiring new revenue and profit for your business, which comes from effective marketing strategies.
In this article, we will cover five effective marketing strategies to display your brand for potential customers and maintain your edge against the competitive market in the global industry.
Laying The Marketing Foundations
Prior to marketing, you must understand what resources you need and what kind of marketing tactic brings the best results considering your unique business model. Strategies such as using SMS to help with marketing or incorporating Search Engine Optimization (SEO, can be practical when you understand your business and your vision of success.
Before implementing various marketing strategies, you must build your business brand, perform extensive marketing research and build a digital profile to identify your target customers and become an attractive brand your customers can appreciate. With that said, here are five strategies that you can implement in your marketing campaigns.
Email And SMS Marketing
This is a low-cost and highly effective form of marketing thanks to the latest marketing automation technologies. It allows you to automatically send emails and SMS messages to promote your service and nurture customer relationships without being looked at as spam.
This strategy lets you target a large potential customer base on a granular level and appeal to businesses with numerous decision-making points. You can also analyze and measure the level of success through interactions, click-through rates, etc.
Social Media Marketing
Social media is an ample space full of potential customers and opportunities to elevate your brand. Building an attractive presence and community cultivates a strong and engaging customer base for driving promotions, sales, and other programs.
Authenticity and genuine interactions are the keys to successful social media marketing. Ensure your posts are sales-oriented but engaging and bring positive reactions and impressions. A good example is making your posts relevant to recent events or seasonal holidays.
Affiliate Marketing
Good online exposure and mentions are the best and cheap methods of bringing brand awareness and free advertising. Affiliate marketing is essentially monetizing the old tradition of word-of-mouth advertising.

Working with affiliates by giving samples or requesting feedback promotes good advertising. Affiliates can take one step further by incentivizing them through an affiliate link, so every time a customer makes a purchase, a small part of it gets back to the affiliate as compensation. These sales come from customers you might not be able to connect with without a good affiliate marketing strategy.
Influencer Marketing
With the current trends in marketing and consumer behavior, digital influencers can impact your growth and business sales. By partnering with various influencers, you connect with their target audiences and expand brand awareness.
Instead of merely sharing a good word like affiliate marketing, working with influencers is more hands-on and collaborative to engage authentically with suitable materials for their audiences.
But do be careful with working with such influencers; you want to check that their community, preferences, and aesthetics align with your offerings. For example, don't chase makeup influencers if you are selling sports gear and outdoor clothing.
Search Engine Optimization Marketing (SEO)
This strategy involves being discoverable and competing against Google's search indexes. SEO is an extensive marketing campaign that involves effective keyword searches and creating informative articles to bring users to interact with your website and make a sale.
An SEO campaign aims to bring brand awareness and increase website traffic that would eventually lead to a sale.
Google prioritizes organic search and credible content. Thus, making your SEO plans effective takes time to learn the ropes and resources. However, an effective SEO campaign means long-term growth and a digital presence for your business.
While SEO can be effective on its own, it is best paired with other existing marketing strategies, specifically on inbound and outbound marketing, advertising, and personalized consumer experiences.
With SEO, you can create content with added keywords to match your consumer's search results; Google favors active websites, so publishing content regularly and almost automatedly is an excellent achievement for business growth and branding.
Use your technical resources like backlinks, original images, and descriptions to foster a good customer journey from engaging with your content and trying out your offerings for themselves.
Final Thoughts
The idea behind marketing is you promote your brand to people from different walks of life and encourage them to make purchases and, eventually, become a part of your loyal community. These marketing strategies have their purposes, benefits, and added value at any part of your business journey.
As long as you have a strong understanding of what success means and how it can be measured, you can employ these strategies in a way that is useful for you and help you lead to long-term success growth.